The Sussman Lecture Series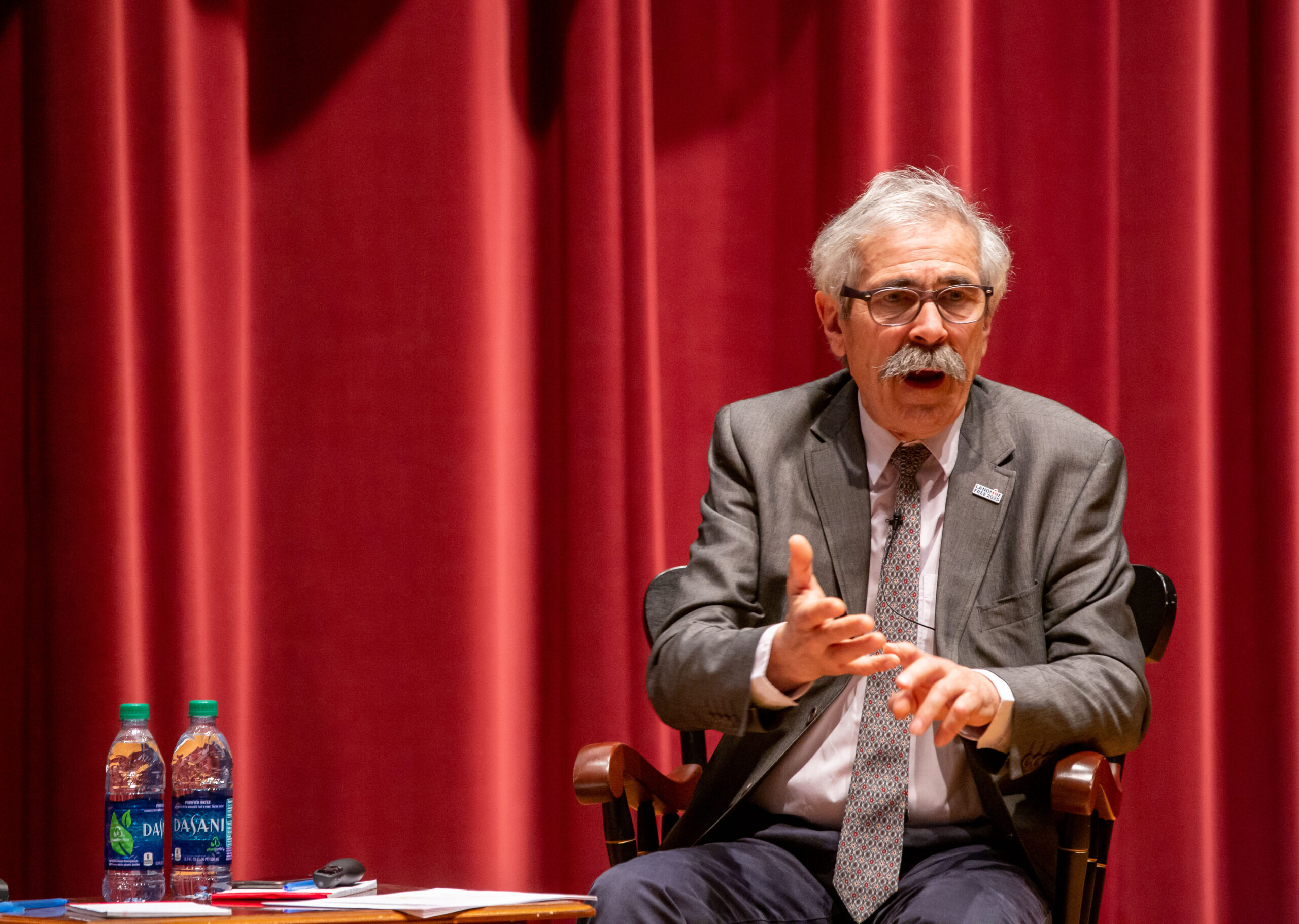 The Sussman Lecture Series is dedicated to studying issues that define our public life and engaging students and citizens in constructive dialogue regarding these issues.
Founded on the premise that good public policy is best achieved when policymakers have access to high quality information, political processes are open and well-understood, and citizens are informed and active participants, The Harkin Institute seeks to create opportunities for thoughtful policy discourse in a nonpartisan environment.
The Sussman Lecture Series hosts a notable public policy figure to discuss topical current events with a small audience. The series was established by Richard Sussman, AS'51, and his late wife Lila. Tickets are required and seating is limited to provide an intimate experience for attendees.
Virtual spring Sussman Lecture feat. Nikole Hannah-Jones
April 8, 2021, 7 p.m.
Registration for this virtual event will open in February.
Pulitzer Prize-winning investigative journalist and Iowa-native Nikole Hannah-Jones will deliver the spring Sussman Lecture on April 8, as part of a community-wide dialogue about systemic oppression and racial equity.
Hannah-Jones grew up in Waterloo, Iowa, and found her passion for journalism while working for her high school newspaper. She covers civil rights and racial injustice as an investigative reporter for The New York Times Magazine and is creator of the 1619 Project, for which she won a Pulitzer Prize for Commentary in 2020. She is a co-founder of the Ida B. Wells Society for Investigative Reporting, a nonprofit that provides training and mentorship for journalists of color pursuing careers in investigative reporting.
Address: 2800 University Avenue, Des Moines, IA 50311
Phone: (515) 271-3623
Fax Number: (515) 271-3631
Email: harkininstitute@drake.edu
Office Hours: Monday to Friday 9:00 a.m. to 4:00 p.m.