The Harkin Institute hosts several events dedicated to Drake University students each semester to help introduce them to the institute and careers available to them in public service and other areas related to government relations and public policy.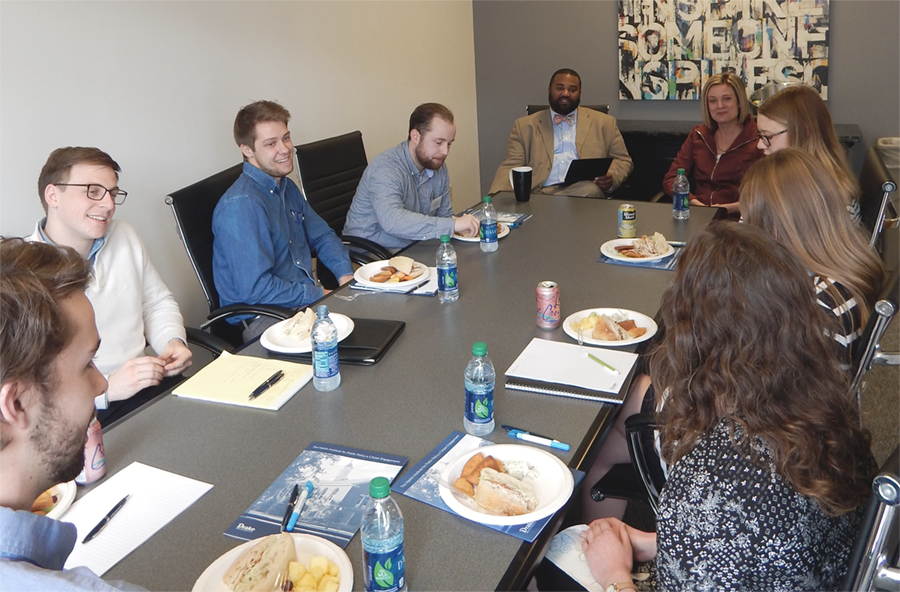 Student Luncheons and Receptions
The Harkin Institute hosts four student luncheons or receptions each semester. These events are small, intimate hour-long opportunities for students to visit with an accomplished government, nonprofit, journalism, political or public policy leader. The guests of honor informally discuss their career, share information, answer questions, provide advice, and get to know the students.  All events are held at The Harkin Institute with food provided and a business casual dress code.
Coffee Talk
Late in 2016, The Harkin Institute launched a series called Coffee Talk to bring young professionals to Drake University to meet informally over breakfast with students. The program is similar in structure to the institute's Student Luncheon and Reception Series but differs by bringing guests who are earlier in their professional careers and may be doing good work that relates more closely to students' short-term goals.
No Results Found
The page you requested could not be found. Try refining your search, or use the navigation above to locate the post.
Address: 2800 University Avenue, Des Moines, IA 50311
Phone: (515) 271-3592
Fax Number: (515) 271-3631
Email: harkininstitute@drake.edu
Office Hours: Monday to Friday 9:00 a.m. to 4:00 p.m.