Date: June 23, 2016
Drake University President Marty Martin announced today that Joseph Jones, a Drake alumnus and former legislative assistant to retired U.S. Senator Tom Harkin, has been hired as executive director of The Harkin Institute for Public Policy and Citizen Engagement.
Jones will serve as the Institute's first full-time executive director beginning Aug. 1. He worked as legislative assistant for Harkin's office in Washington, D.C., from 2010 to 2013, and currently serves as senior vice president for government relations and public policy at the Greater Des Moines Partnership.
"I am very pleased that Joseph accepted my offer to become the executive director of The Harkin Institute," President Martin said. "Joseph's extensive experience in working on public policy and his demonstrated ability to motivate and lead others to action make him the perfect person to lead the Institute into the future. There is great excitement surrounding Joseph joining Drake University and The Harkin Institute."
The Harkin Institute at Drake was founded in the spring of 2013 to inform citizens, inspire creative cooperation, and catalyze change on issues of social justice, fairness, and opportunity. The Institute offers programming, research, and connectivity focused on areas that defined Senator Harkin's career, including people with disabilities, retirement security, wellness and nutrition, and labor and employment.
"I have tremendous respect for Senator Tom Harkin and Ruth Harkin and am inspired by their tireless advocacy on behalf of underprivileged Americans," Jones said. "I look forward to continuing to push for nonpartisan solutions to those issues that defined Senator Harkin's career. The Harkin Institute for Public Policy and Citizen Engagement is poised to become a nationally and internationally recognized thought leader in those key policy areas."
In his current work for the Greater Des Moines Partnership, Jones helps municipalities and businesses work with the state and federal government through lobbying, education, consulting, and civic engagement. He previously served for five years as director of governmental affairs for the Iowa Finance Authority, where he administered executive and legislative programs and served as representative to state and federal officials, local communities, and nonprofit organizations.
In addition, he is an experienced educator, having taught political science as an adjunct instructor at Des Moines Area Community College, and has demonstrated a career-long commitment to public service through volunteerism. He holds an undergraduate degree from Loyola University in New Orleans and a Master of Public Administration from Drake.
Jones succeeds Marsha Ternus, the former Iowa Supreme Court chief justice who led The Harkin Institute on a part-time basis from 2013 until her retirement on June 1, 2016. During those formative years, she oversaw more than $7.6 million in philanthropic contributions to the Institute, helped to shape a clear and compelling organizational mission, and initiated an engaging slate of public programming.
"Ruth and I are happy that Joseph Jones has accepted this position as full-time executive director of The Harkin Institute at Drake," Tom Harkin said. "He brings a great background of working both locally and nationally, enthusiasm, and leadership to the Institute. We also want to thank Marsha Ternus for leading the Institute from its beginning, and for agreeing to chair The Harkin Institute's National Advisory Council."

Address: 2429 University Avenue, Des Moines, IA 50311
Phone: 515-271-3623
Fax Number: 515-271-3631
Email: harkininstitute@drake.edu
Office Hours: Monday to Friday 9 a.m. to 4 p.m.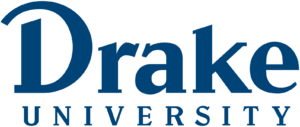 The Harkin Institute is located at Drake University, one of the finest institutions of higher learning in the Midwest. A midsized, private university in Des Moines, Iowa, Drake offers the benefits and resources of a larger institution along with the advantages of intimate class sizes and close personal relationships. Drake University's mission is to provide an exceptional learning environment that prepares students for meaningful personal lives, professional accomplishments, and responsible global citizenship. The Drake experience is distinguished by collaborative learning among students, faculty, and staff and by the integration of the liberal arts and sciences with professional preparation.