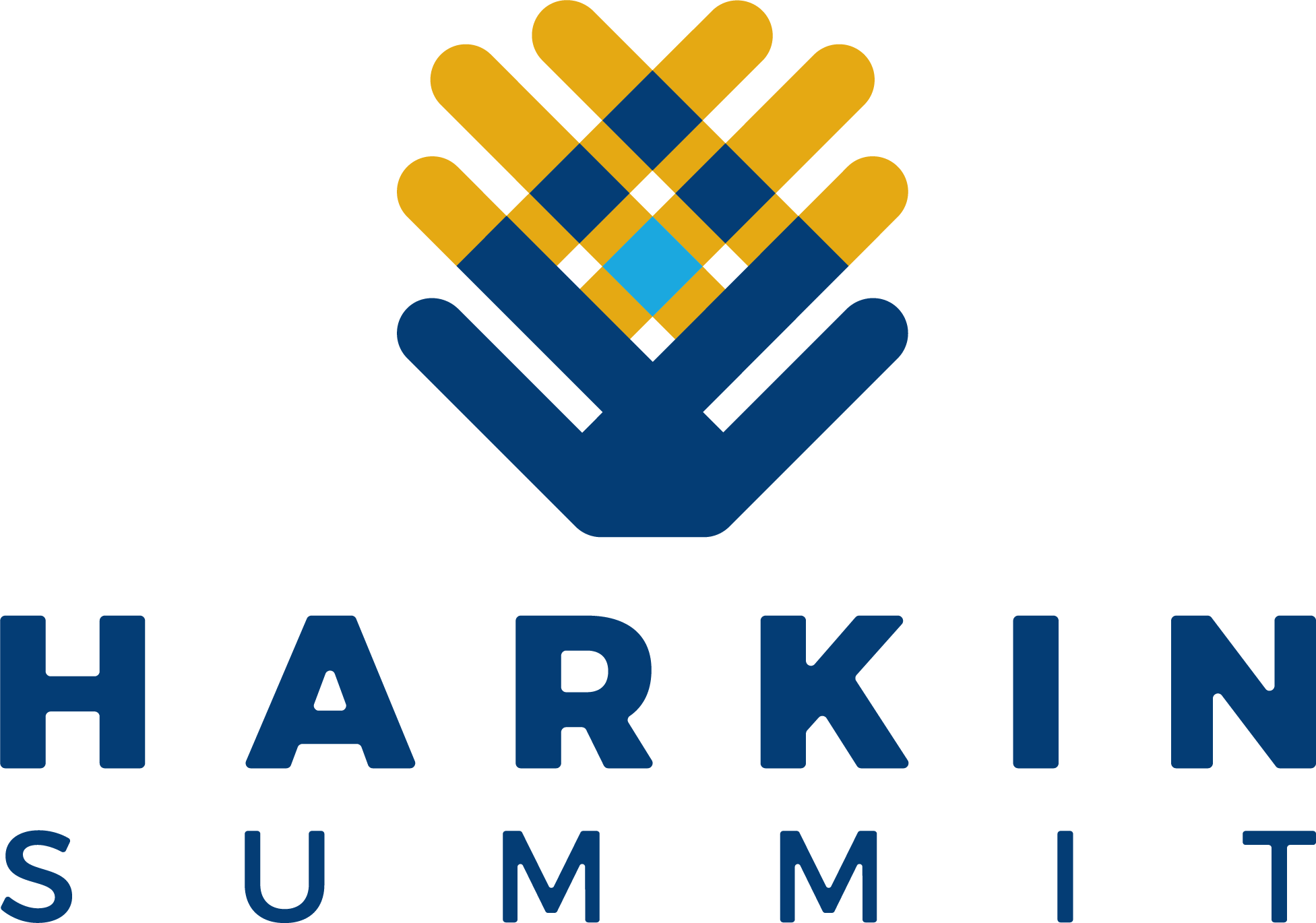 Harkin International Disability Employment Summit
"The unemployment rate among adult Americans with disabilities who want to work and can work is over 60 percent. That is a blot on our national character." – Senator Tom Harkin in his farewell speech to the U.S. Senate.
The Harkin Summit brings together key champions and implementers from around the world to increase employment of people with disabilities.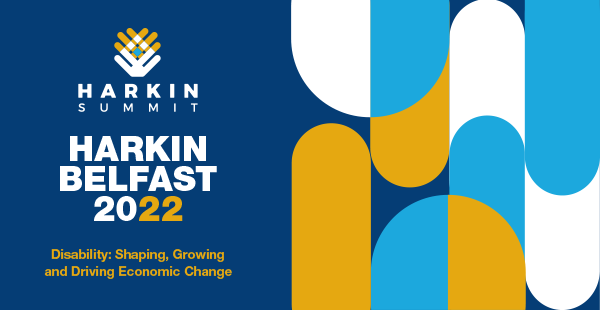 The Harkin International Disability Employment Summit is traveling to Belfast, Northern Ireland, in 2022!
The Harkin Institute is partnering with the Northern Ireland Executive's Department of Communities to host Harkin Belfast 2022 in Northern Ireland June 7-8, 2022.
Harkin Belfast 2022 will provide a platform for individuals and organizations to challenge for change, celebrate and share success, and positively reframe the narrative on how we approach, support and enable persons with disabilities to achieve their career goals and aspirations.
Call for Expressions of Interest
For the first time, we invite leaders and activists at all levels globally, to develop and submit expressions of interest for items they want to deliver as part of this exciting two-day Summit. You bring the content, we will provide the platform.
Under a headline theme of 'Disability: Shaping, Growing and Driving Economic Change', we invite creative minds to come forward with content applications in the form of Key Note Speakers, Presentations & Showcases, Panel Discussions, and Workshops under a range of sub-themes:
Nurturing the next generation of disabled innovators

Say THE word!: Mainstreaming disability in the diversity and inclusion agenda

How can government get it right?

Innovating through a pandemic: New opportunities

Still Taboo: Disability in media, communications and corporate Imagery

Data that drives change.
Please respond by 5pm (GMT) 19 November 2021
All applications will be considered, and we are committed to achieving diversity and international representation within this agenda. If you have an idea, no matter the scale, be creative and please come forward.
Become a Sponsor
Showcase your organization and boost awareness of your work at Harkin Belfast 2022! Naming and exhibit opportunities available. For more information, please contact Joseph Jones,
joseph.jones@drake.edu
or 515-271-3623.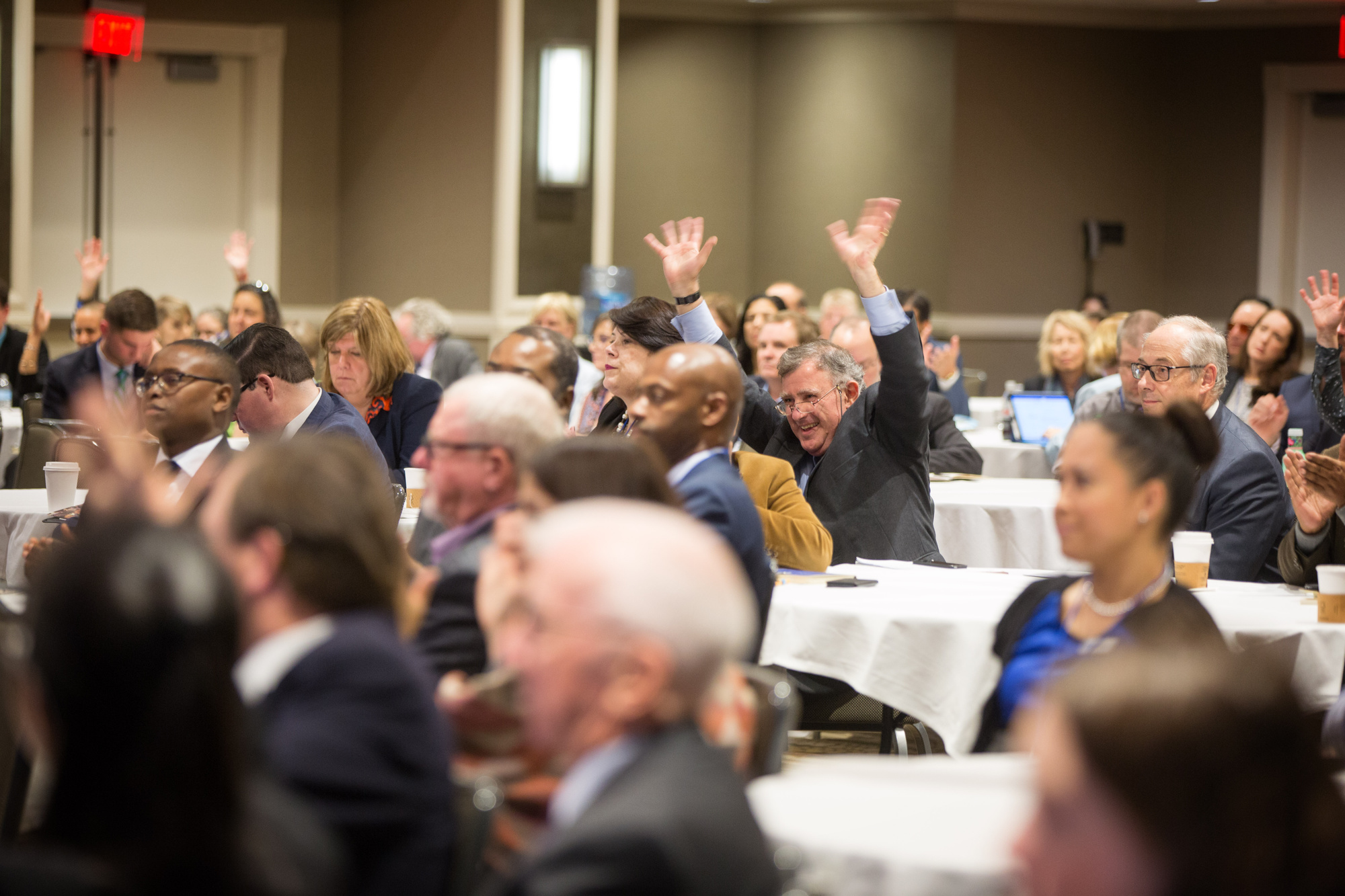 Learn more about past Harkin Summits
The Harkin International Disability Employment Summit has occurred annually since 2016 and has gathered private employers, government leaders and disability advocates from more than 40 countries to address the barriers to competitive, integrated employment for persons with disabilities. 
Most recently, The Harkin Institute for Public Policy & Citizen Engagement hosted a regional Harkin Summit in our home state of Iowa in August 2021. In December 2020, The Harkin Institute partnered with Valuable 500 to host a virtual Harkin Summit. Learn more about both events by clicking the buttons below. 
New Report: Innovative Employment Practices at Work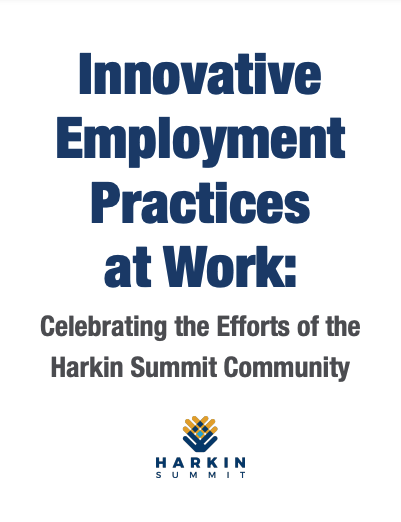 Celebrating the Efforts of the Harkin Summit Community
The planning partners, speakers, and attendees of The Harkin Summit have formed  a community of practice in promoting competitive, integrated employment for people with disabilities. This report shares a collection of innovative employment initiatives from around the world, solicited from past Harkin Summit participants and meant to celebrate the work of this community. Submissions were vetted through a formal review process. This project was led by The Harkin Institute Senior Disability Policy Fellow Julie Christensen.
New Report: Solving "Then What?": Empowering Investors to Achieve Competitive, Integrated Employment for Persons with Disabilities
Empowering Investors to Achieve Competitive Integrated Employment for Persons with Disabilities
This white paper explores the role the investor community can play in improving employment outcomes for individuals with disabilities. Investors have both the power and the influence to work with the companies they invest in to fully integrate people with disabilities into all levels of their operations – from entry level to executive management. This paper, authored by The Harkin Institute Research Fellow Robert Ludke, provides a blueprint for achieving this.
Resources
In November 2017, Senator Tom Harkin (Retired) issued a challenge of doubling the labor force participate rate globally for persons with disabilities in the next decade. The following resources can help organizations fulfill their goal of employment more people with disabilities.
10 Things Everyone Should Know about People with Disabilities and Employment: In this column for Forbes Magazine, Andrew Pulrang encourages the creation of supportive social structures and government supports that position disabled people well to approach the labor market from a position of strength. Read the column here. 
Inclusive Employment: How to develop projects which promote the employment of people with disabilities and other vulnerable populations (2011): This paper applies the mandate and values of Humanity & Inclusion to inclusive employment activities. View report here and brief format here.
Situation of Wage Employment of People with Disabilities: This white paper is based on the results of a qualitative study of Handicap International's inclusive livelihoods programs in 10 developing countries. The paper's goal is to increase wage employment of people with disabilities by providing employers with the best practices showcasing successful wage employment facilitated by Handicap International and partner businesses, enterprises, and organizations. View the report here.
Harkin International Disability Employment Journal 2018
The 2018 Harkin International Disability Employment Journal provides detailed information and takeaways from the the third Harkin Summit, which took place November 15-16, 2018, in Washington, D.C.
2019 Harkin Summit Report
The 2019 Harkin Summit Report summarizes some of the headline messages from this important gathering in Paris, France, April 8-9, 2019.
Address: 2800 University Avenue, Des Moines, IA 50311
Phone: (515) 271-3592
Fax Number: (515) 271-3631
Email: harkininstitute@drake.edu
Office Hours: Monday to Friday 9:00 a.m. to 4:00 p.m.