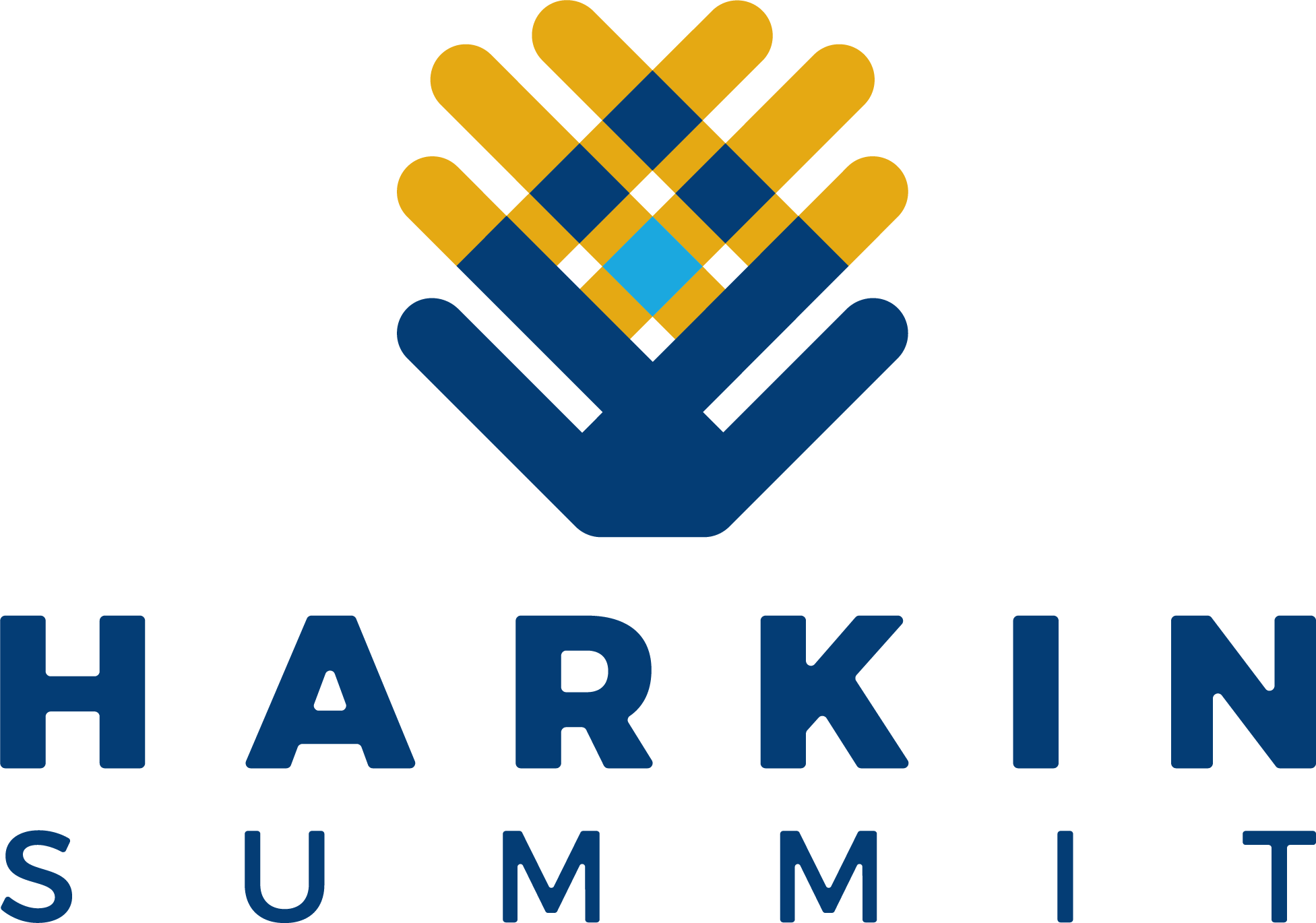 Harkin International Disability Employment Summit
"The unemployment rate among adult Americans with disabilities who want to work and can work is over 60 percent. That is a blot on our national character." – Senator Tom Harkin in his farewell speech to the U.S. Senate.
The Harkin Summit brings together key champions and implementers from around the world to increase the employment of people with disabilities.

Join us virtually on December 10, 2020!
The 2020 Harkin Summit will explore the value of disability inclusion, particularly for businesses and employers. The challenges and opportunities before us today are clear. We must immediately build back the jobs that were lost or put at risk during the COVID-19 pandemic. As we look to the future, we must permanently fix the system so that disability inclusion moves from an aspirational goal to one that is an accepted and valued component of the business strategy.
This year, The Harkin Institute is proud to partner in offering this Summit with Caroline Casey and her organization, The Valuable 500, a business-to-business initiative catalyzing the influence of large private sector corporations in national and international markets.
The 2020 Harkin Summit is free and open to the public and will take place entirely online.
Summit Presenters:
The Harkin Institute for Public Policy & Citizen Engagement
The Valuable 500
Summit Sponsors:
Ford Foundation
Anthem, Inc.
Hy-Vee
RWJF Special Contributions Fund of the Princeton Area Community Foundation
Microsoft
Kessler Foundation
Keystone Human Services
JP Morgan Chase
Drake University
Accommodations and Questions
All sessions will include real-time captions in English and American Sign Language. For additional accommodation inquiries or other questions contact Emily Schettler, emily.schettler@drake.edu.
Harkin Challenge
"We need to be open to bold new ideas that no one has tried before. We need to be willing to take risks and fail, because that is how we will learn. And we need to listen to each other across sectors, with disabled people and their organizations always helping to center the strategies on the goals and dreams of disabled people…who seek to have jobs, careers, and lives filled with meaning and purpose, with the dignity and self-esteem that come from earning a decent living and being a valued member of your community."  – Senator Tom Harkin (retired), 2017 Harkin Summit
Harkin International Disability Employment Journal 2018
The 2018 Harkin International Disability Employment Journal provides detailed information and takeaways from the the third Harkin Summit, which took place November 15-16, 2018, in Washington, D.C.
2019 Harkin Summit Report
The 2019 Harkin Summit Report summarizes some of the headline messages from this important gathering in Paris, France, April 8-9, 2019.
Resources
In November 2017, Senator Tom Harkin (Retired) issued a challenge of doubling the labor force participate rate globally for persons with disabilities in the next decade. The following resources can help organizations fulfill their goal of employment more people with disabilities.
Inclusive Employment: How to develop projects which promote the employment of people with disabilities and other vulnerable populations (2011): This paper applies the mandate and values of Humanity & Inclusion to inclusive employment activities. View report here and brief format here.
Situation of Wage Employment of People with Disabilities: This white paper is based on the results of a qualitative study of Handicap International's inclusive livelihoods programs in 10 developing countries. The paper's goal is to increase wage employment of people with disabilities by providing employers with the best practices showcasing successful wage employment facilitated by Handicap International and partner businesses, enterprises, and organizations. View the report here.
Address: 2800 University Avenue, Des Moines, IA 50311
Phone: (515) 271-3623
Fax Number: (515) 271-3631
Email: harkininstitute@drake.edu
Office Hours: Monday to Friday 9:00 a.m. to 4:00 p.m.