Drake University is proud to be the home of Senator Tom Harkin's papers, spanning 40 years in public service and addressing some of the most pressing issues of the past half-century.
Drake University is honored to be the home of the Tom Harkin Collection, which includes print and digital materials, as well as memorabilia covering Sen. Harkin's more than 40 years of public service. Sen. Harkin's papers arrived at Drake University in January 2015 and are in the process of being professionally archived.
Sen. Harkin's papers are housed in dedicated space in the Drake University Archives & Special Collections at Cowles Library. Select portions of these papers, including many disability and Americans with Disabilities Act-related papers, have been opened to the public and are available for on-site access and research.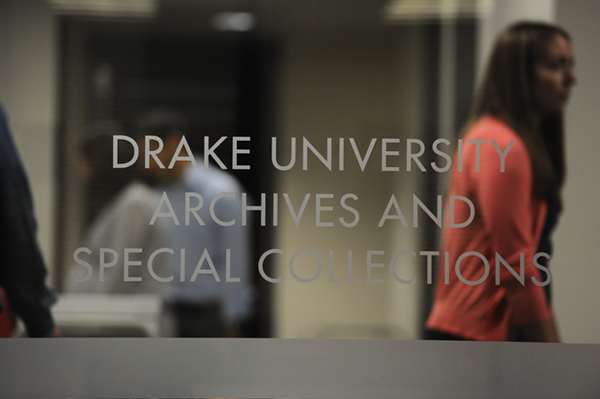 To learn more about the Drake University Archives and how to access them, please contact Hope Grebner Bibens
hope.bibens@drake.edu
515-271-2088.
The Tom Harkin Collection features many images that illustrate Sen. Harkin's career.
The following photos offer a small behind-the-scenes look at Sen. Harkin's 40 years of public service.
Address: 2800 University Avenue, Des Moines, IA 50311
Phone: (515) 271-3623
Email: harkininstitute@drake.edu
Office Hours: Monday to Friday 9:00 a.m. to 4:00 p.m.