Harkin on Wellness Symposium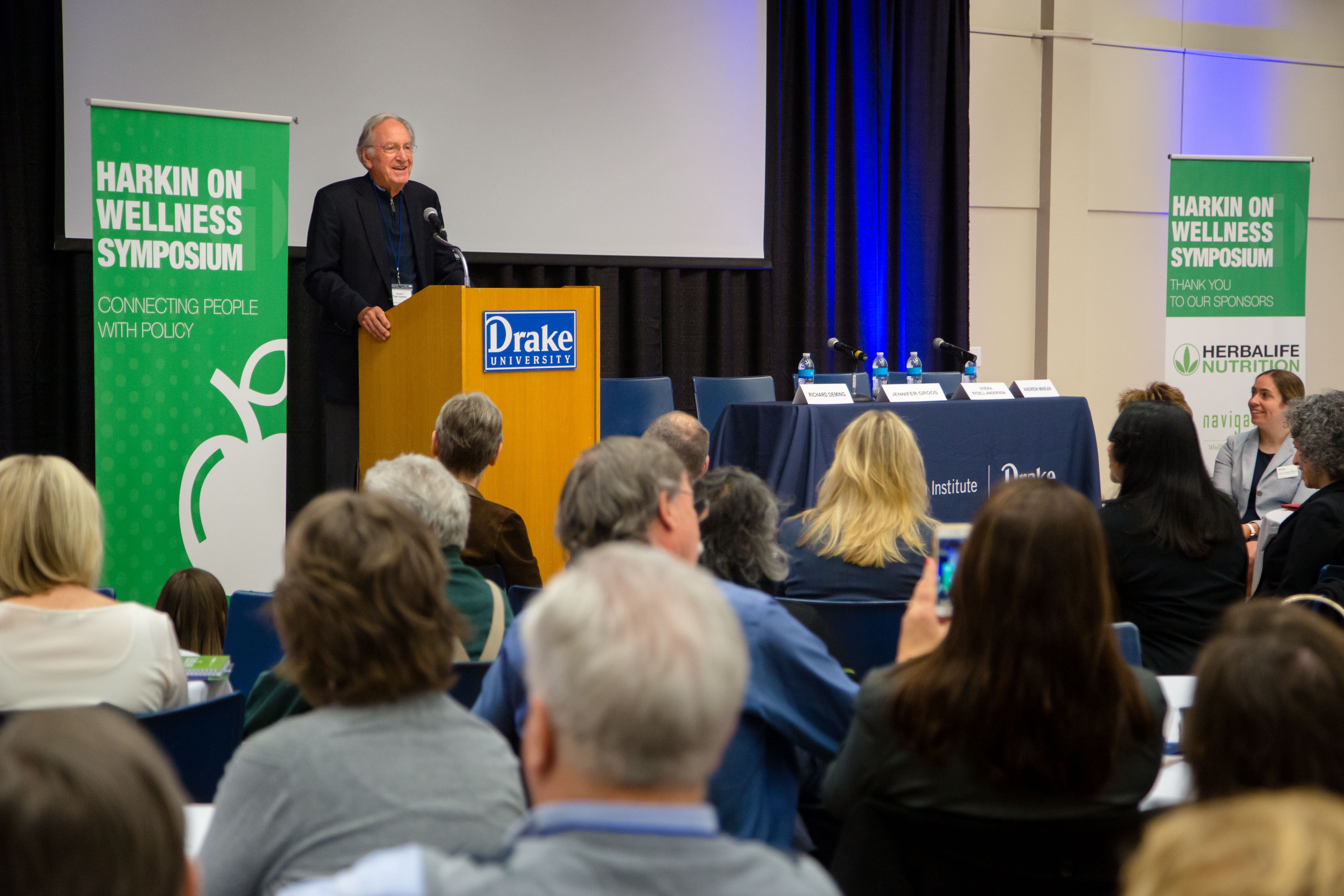 The Harkin on Wellness (HOW) Symposium is an annual gathering to discuss timely topics associated with wellness and nutrition. 
Throughout his career, Senator Tom Harkin (retired) sought health care system reforms and discussions to bring a progressive focus to prevention, wellness, medical research and food and drug safety. Each year, the HOW Symposium will gather practitioners, policymakers, students, educators, and members of the public for a day-long, engaging and educational event.
Address: 2429 University Avenue, Des Moines, IA 50311
Phone: 515-271-3623
Fax Number: 515-271-3631
Email: harkininstitute@drake.edu
Office Hours: Monday to Friday 9 a.m. to 4 p.m.