An Evening with Charlie Cook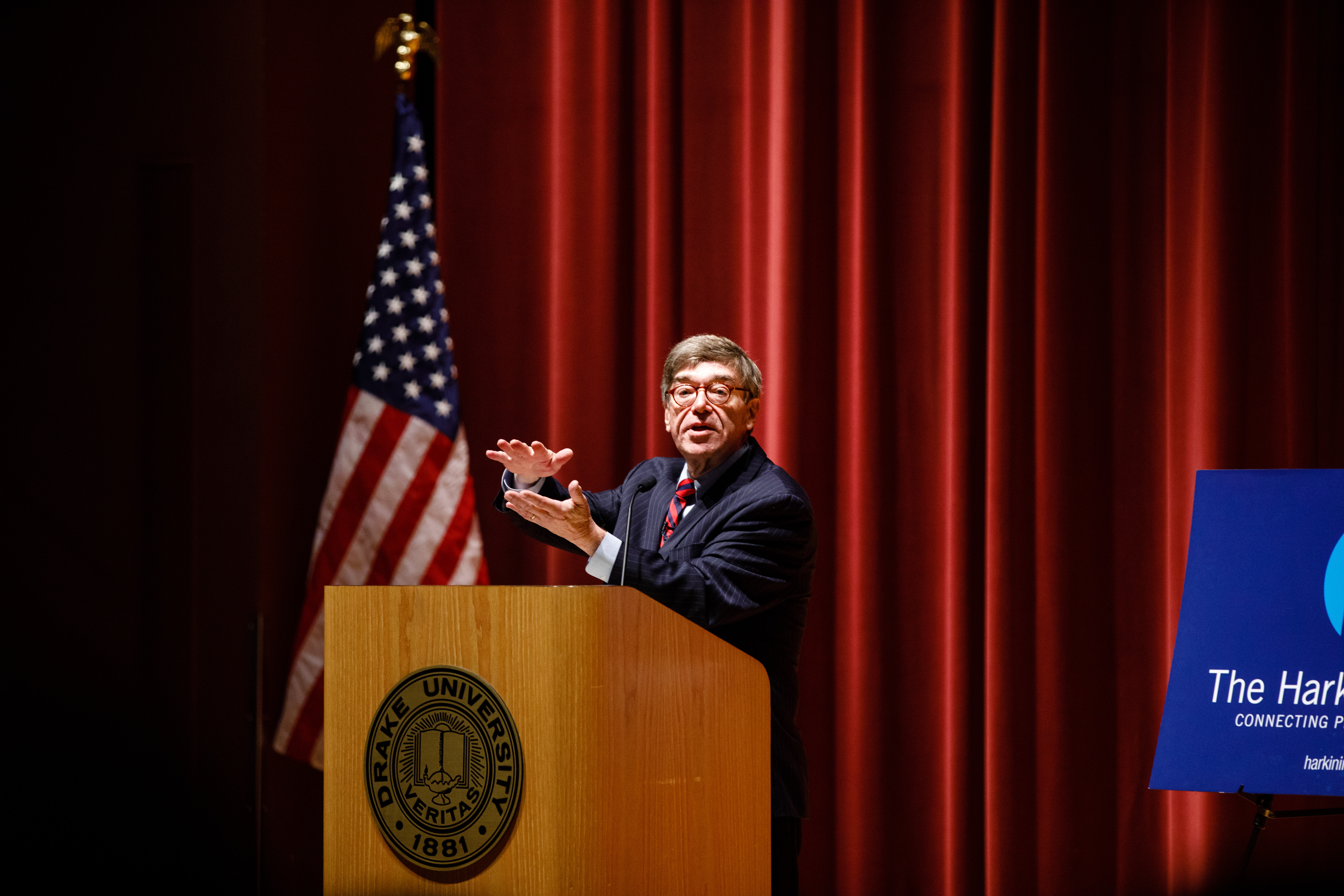 Each year, The Harkin Institute offers the Drake University and Des Moines communities a unique opportunity to hear from renowned political analyst and The Harkin Institute National Advisory Council member Charlie Cook.
During the event, Cook, a political analyst for National Journal magazine, and editor and publisher of the Cook Political Report, shares analysis, insights and stories about the state of American politics.
An Evening with Charlie Cook
When: Monday, November 4, 2019, 7 p.m.
Where: Sheslow Auditorium, Old Main, 2507 University Ave., Des Moines, IA 50311
Ticket Information: This event is free, but registration is required. A limited number of $50 tickets are available to attend a pre-event reception with Charlie Cook and Senator Tom Harkin (retired). Proceeds help to support Harkin Institute student programming.
Address: 2429 University Avenue, Des Moines, IA 50311
Phone: (515) 271-3623
Fax Number: (515) 271-3631
Email: harkininstitute@drake.edu
Office Hours: Monday to Friday 9:00 a.m. to 4:00 p.m.