We encourage Drake University students to explore careers in public policy and social change. The Harkin Institute offers you a chance to do real public policy research in preparation for a career in a related field.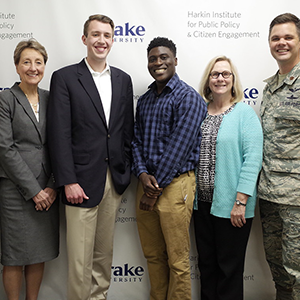 Scholarships
Our on-site internships deliver valuable, hands-on career-building experiences. Scholarship opportunities are offered to students seeking internships with outside organizations in Washington D.C.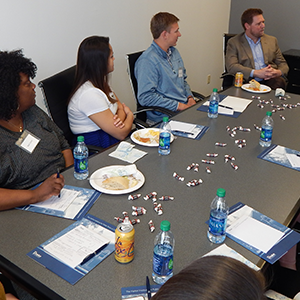 Events
We deliver access to national thought leaders and facilitate the meeting and respectful exchange of ideas among a broadly diverse set of students. These interpersonal experiences lead to new understandings, better public policies and personal networking opportunities.
Address: 2800 University Avenue, Des Moines, IA 50311
Phone: (515) 271-3623
Email: harkininstitute@drake.edu
Office Hours: Monday to Friday 9:00 a.m. to 4:00 p.m.