Tom and Ruth Harkin Center
"Whatever you decide as your goal, go for it. The doors are open and the barriers are coming down."
– Senator Tom Harkin upon passage of the ADA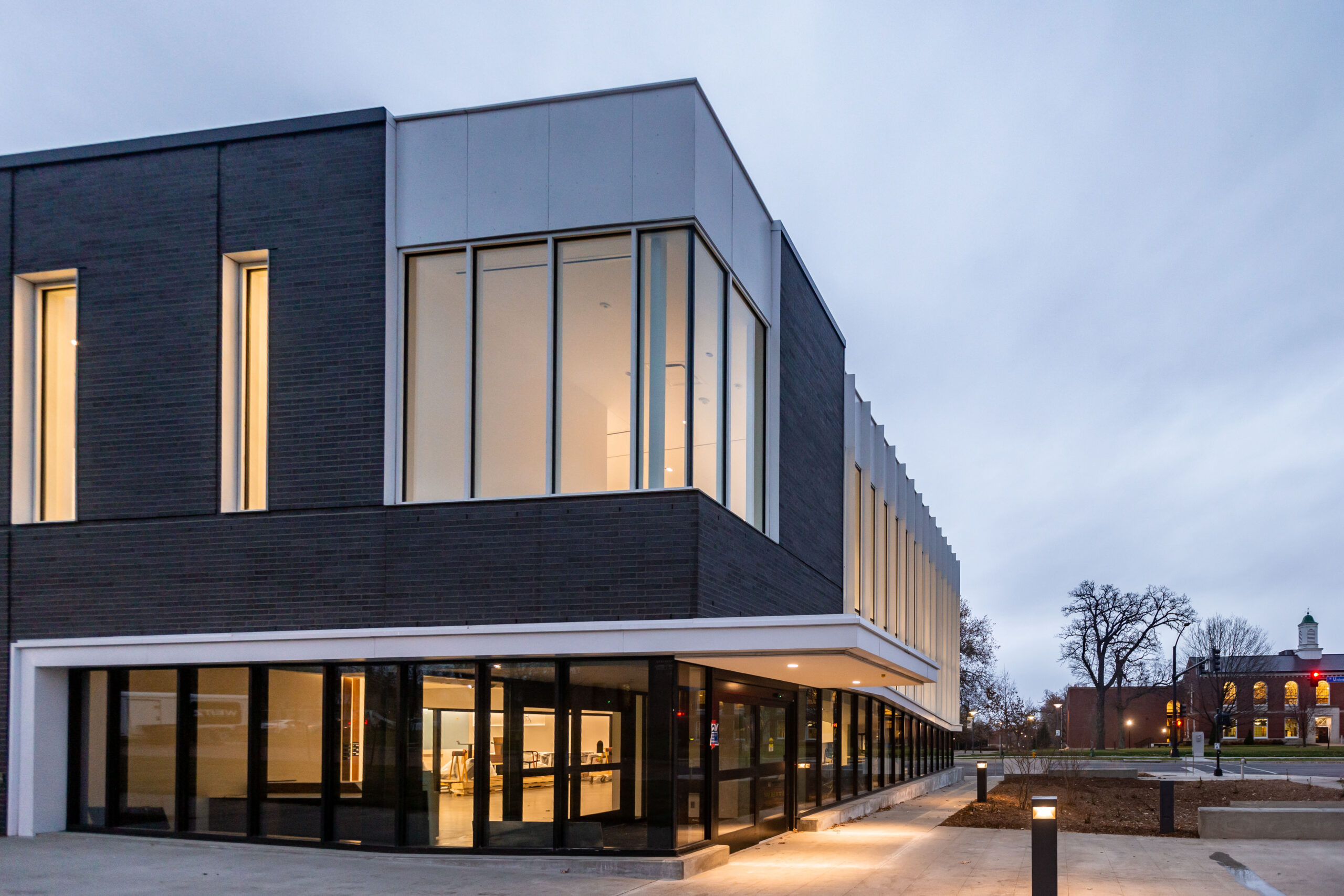 A model of accessibility
The Tom and Ruth Harkin Center, home of The Harkin Institute for Public Policy & Citizen Engagement at Drake University, serves as a model of inclusion and accessibility to public policy research and citizen engagement made possible by the exceptional vision, leadership and collaboration of individuals with a commitment to social justice and sound decision making.
The Tom and Ruth Harkin Center opened in 2020, 30 years after the signing of the Americans with Disabilities Act (ADA). Today, compliance is a starting point in achieving inclusion, not the end. It is imperative to think beyond basic compliance to create a truly inclusive setting.
Universal Design is a concept that expands thinking beyond base accessibility requirements of the ADA and other regulations. It considers qualities of space and concepts that make buildings gracious, understandable and accessible by all people.
Accessibility Throughout the Harkin Center
Gracious Building Circulation: Too often, ramps are added as an alternative for those who aren't able to use the stairs. The Nelson Ramp at the Tom and Ruth Harkin Center serves as the primary, celebrated route between the gallery and event space on the first floor and the offices on the second. The ramp and all hallways throughout the building are wider than required to allow adequate space for multiple wheelchair users or people to communicate by sign language while walking.
The Value of Natural Light: Floor to ceiling windows and skylights ensure natural light is available in all workspaces throughout the building, which helps to reduce energy consumption, eyestrain, headache and fatigue and improve the indoor work experience. Window shades are provided to allow for individuals to control contrast and direct sunlight when needed but still allow for a certain amount of daylight access.
Contrasting Colors: Providing contrast between different building elements helps individuals with low vision with spatial awareness. At the Harkin Center, floor colorings are dark and furniture is light or brightly colored. Walls are white and outlets, light switches and other fixtures are dark to make them easier to spot. Signage in the building is intentionally simple with contrasting colors to increase legibility. Contrasting wooden corner trim helps those with low vision mark important transitions in circulation or locations of restrooms.
Meeting in the Round: Providing gracious space for the Board Room allows not only for those in wheelchairs to maneuver better around a conference table, but allows for the table and chairs to be organized more "in the round" where attendees can communicate better by seeing more faces. This not only directly helps those that are deaf, but provides for better collaboration and communication for all.
Institute Disability Policy Committee
There is a common saying in the disability community – "Nothing about us without us." It was imperative that members of the disability community provide input and feedback throughout the design and construction of the Tom and Ruth Harkin Center.
The Harkin Institute and its architect, BNIM, relied heavily on the Institute's Disability Policy Committee to provide input and feedback throughout the design and construction process. The committee is comprised of disability leaders with a wealth of expertise and lived experience, representing a wide swath of the disability community from across the country. The group met in person in late 2018 to provide initial ideas about how to create a universally-designed, inclusive space. Despite their expertise and first-hand experience trying to navigate inaccessible spaces, it was the first time many had been invited to share such feedback. The group also met virtually to provide input as the project continued and provided individual feedback on key elements.
Learn more about the disability policy committee here.
Universal Design Principles + Best Practices for Inclusion and Equity
The Tom and Ruth Harkin Center at Drake University was designed with a human-purposed design methodology to create a building that elevates standards for inclusive design. The facility is home to the Harkin Institute for Public Policy and Citizen Engagement which promotes research and analysis on the issues that defined retired Senator Tom Harkin's career, including the historic legislation, the Americans with Disabilities Act (ADA). The strategies for inclusive design developed in this project provide a model for architects and designers to create buildings and landscapes that are guided by a spirit of empathy and inclusivity. 
Through the development of this building project, it became evident through organizations reaching out inquiring how to elevate above the baseline created by the ADA, that a vision for design assistance as a consulting service was formed as a collaborative effort between The Harkin Institute and BNIM. A goal is to expand access for all to many projects across the US by identifying and convening stakeholder groups for projects, facilitating inclusive design discussions, sharing what we have learned, and illustrating how strategies could be implemented on projects of all types. 
Harkin Center receives highest Green Globes rating in Iowa
The Tom and Ruth Harkin Center has achieved three Green Globes, which is the highest rated project in the state of Iowa and the first project in the state to receive this level of rating. This third-party building certification program measures the reduction of environmental impacts and use of environmental efficiency practices for new and existing building projects.
Some of the features that contributed to the success of the project include:

• native landscape plantings,

• stormwater management on site,

• an all-electric building with a VRF mechanical system,

• daylighting in all occupied spaces,

• utilizing recycled and low-emitting material for building finishing,

• providing low-flow with energy-star plumbing fixtures.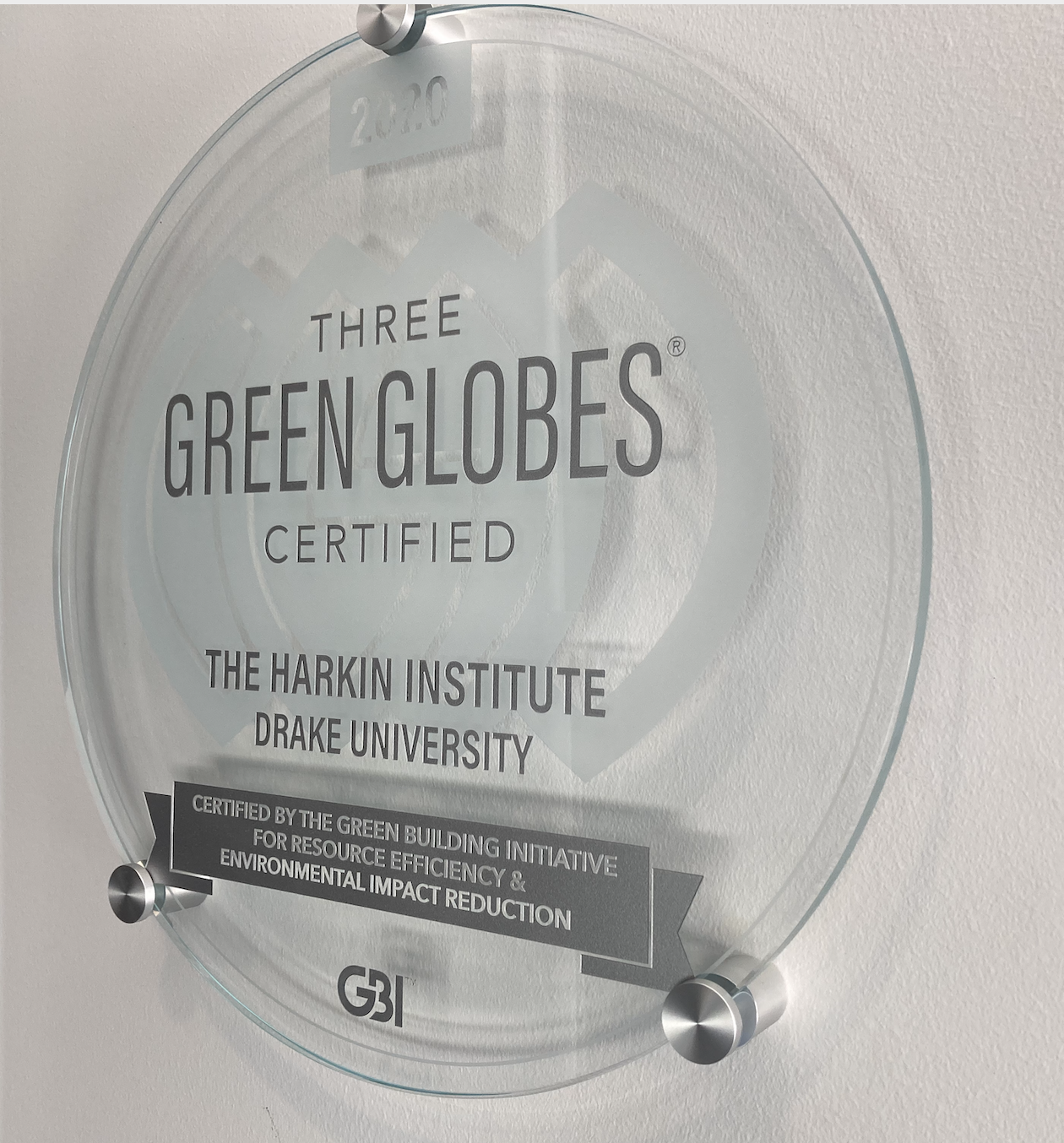 Tom and Ruth Harkin Center receives Best Development Award
The Tom and Ruth Harkin Center at Drake University has been selected by 1,000 Friends of Iowa as the winner of its 2021 Best Development Award for the Best of Show category. The Tom and Ruth Harkin Center was selected "for its comprehensive incorporation of smart buildings and development practices in one of the city's oldest neighborhoods." The building includes a 48.7 kW photovoltaic system that provides clean energy to the building. 1000 Friends of Iowa is a "statewide nonprofit organization focused on responsible land use." The Harkin Center was nominated for the award by Ideal Energy and the Waldinger Corporation.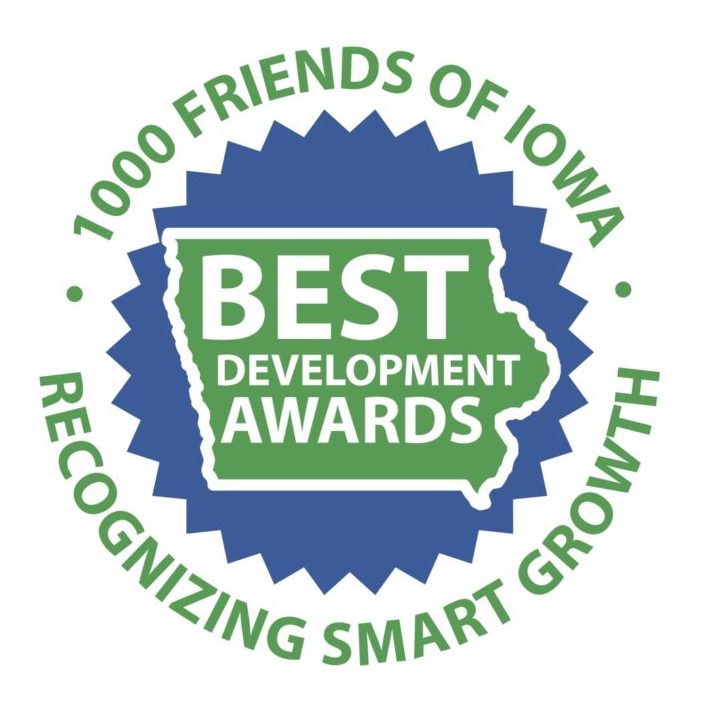 Address: 2800 University Avenue, Des Moines, IA 50311
Phone: (515) 271-3623
Email: harkininstitute@drake.edu
Office Hours: Monday to Friday 9:00 a.m. to 4:00 p.m.