Tom and Ruth Harkin Center
"Whatever you decide as your goal, go for it. The doors are open and the barriers are coming down."
– Senator Tom Harkin upon passage of the ADA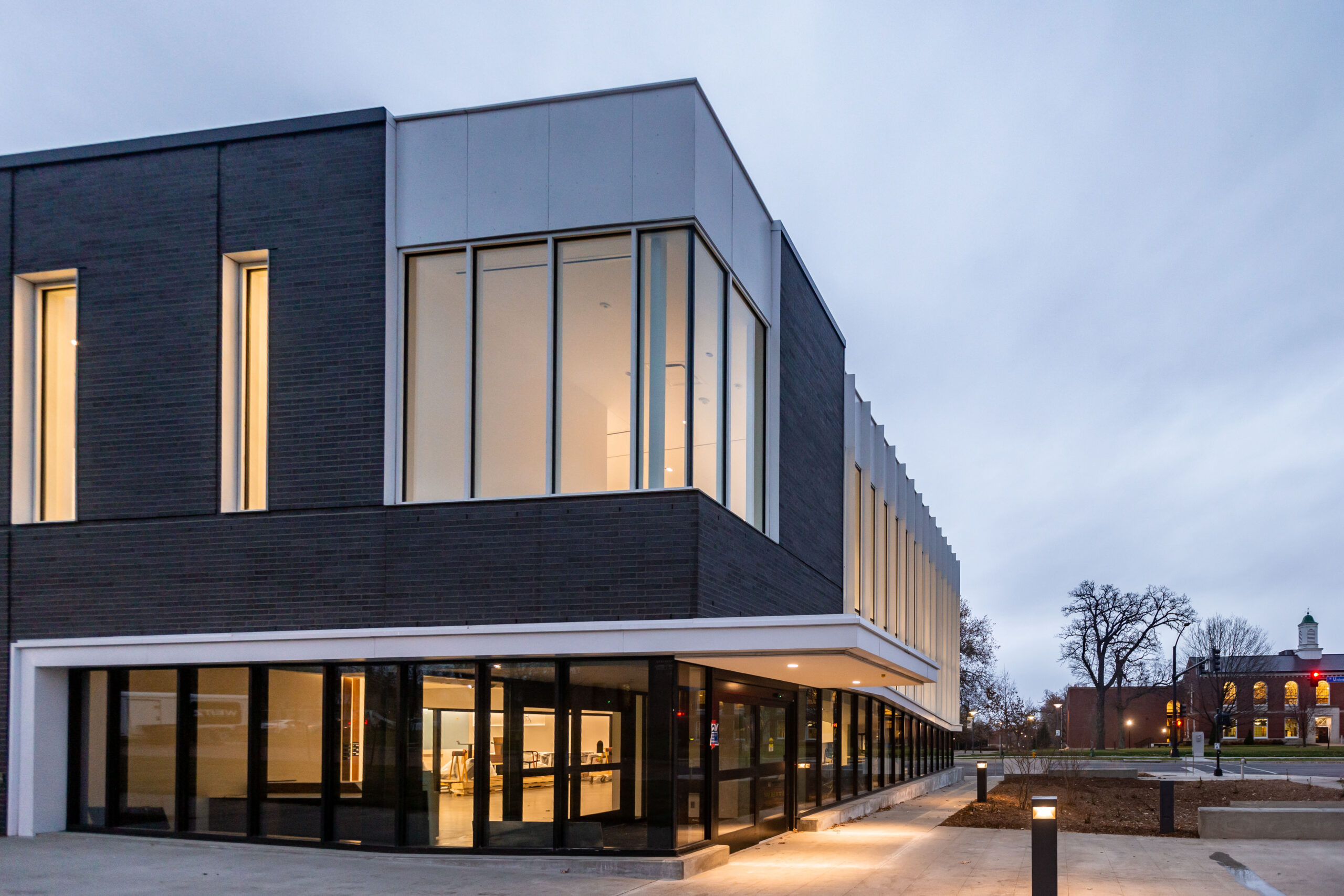 A model of accessibility
The Tom and Ruth Harkin Center, home of The Harkin Institute for Public Policy & Citizen Engagement at Drake University, serves as a model of inclusion and accessibility to public policy research and citizen engagement made possible by the exceptional vision, leadership and collaboration of individuals with a commitment to social justice and sound decision making.
The Tom and Ruth Harkin Center opened in 2020, 30 years after the signing of the Americans with Disabilities Act (ADA). Today, compliance is a starting point in achieving inclusion, not the end. It is imperative to think beyond basic compliance to create a truly inclusive setting.
Universal Design is a concept that expands thinking beyond base accessibility requirements of the ADA and other regulations. It considers qualities of space and concepts that make buildings gracious, understandable and accessible by all people.
Harkin Center receives highest Green Globes rating in Iowa
The Tom and Ruth Harkin Center has achieved three Green Globes, which is the highest rated project in the state of Iowa and the first project in the state to receive this level of rating. This third-party building certification program measures the reduction of environmental impacts and use of environmental efficiency practices for new and existing building projects.
Some of the features that contributed to the success of the project include:
native landscape plantings,
stormwater management on site,
an all-electric building with a VRF mechanical system,
daylighting in all occupied spaces,
utilizing recycled and low-emitting material for building finishing,
providing low-flow with energy-star plumbing fixtures.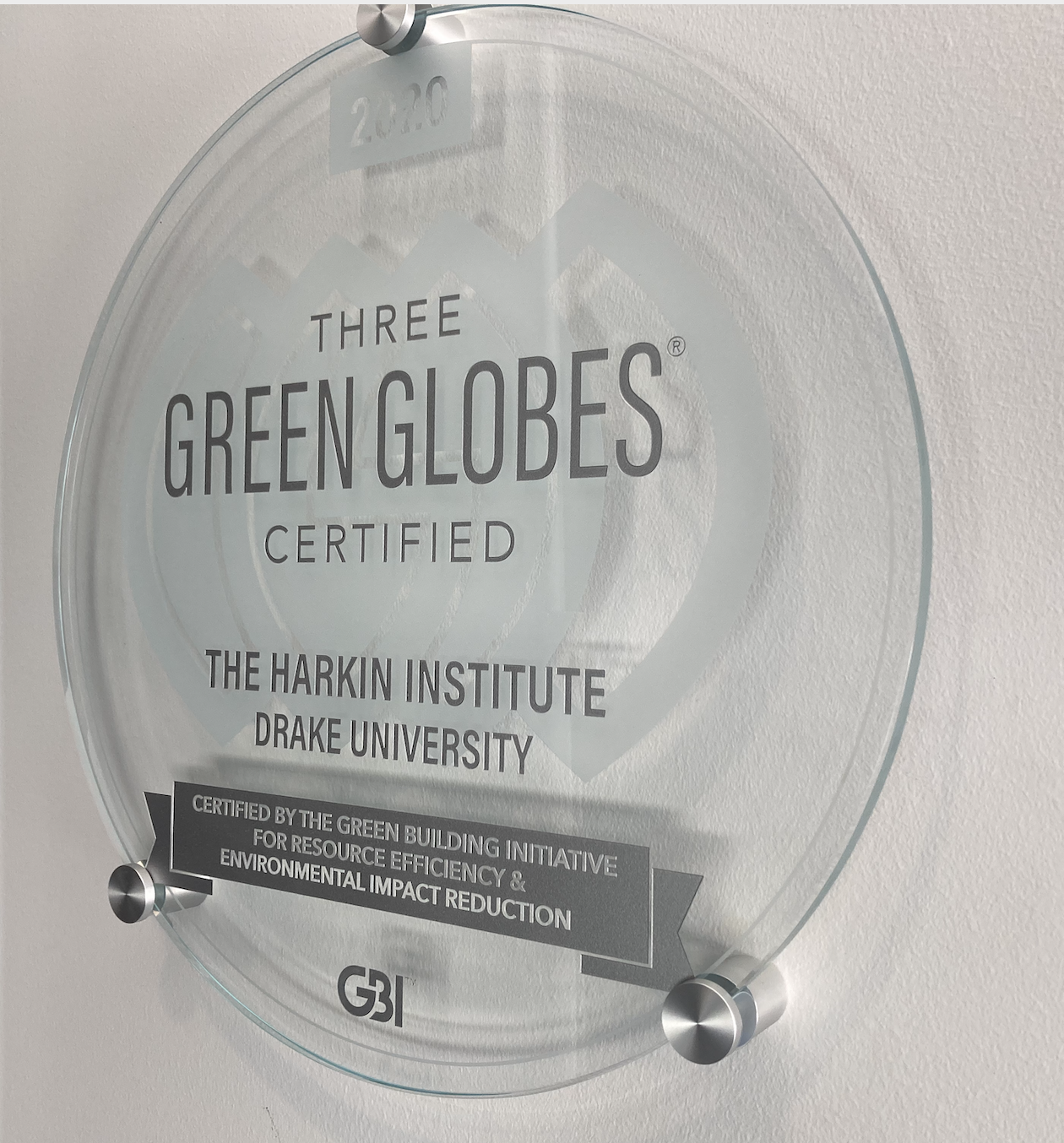 Address: 2800 University Avenue, Des Moines, IA 50311
Phone: (515) 271-3592
Fax Number: (515) 271-3631
Email: harkininstitute@drake.edu
Office Hours: Monday to Friday 9:00 a.m. to 4:00 p.m.