The Harkin Institute Events
The Harkin Institute hosts regular events and programs, most frequently at its home at Drake University in Des Moines, Iowa. These special events, including lectures, receptions, and more, are focused not only around the institute's four focus areas (Labor and Employment, People with Disabilities, Retirement Security, and Wellness and Nutrition) but also cover content related to other various issues affecting social justice, fairness, and opportunity.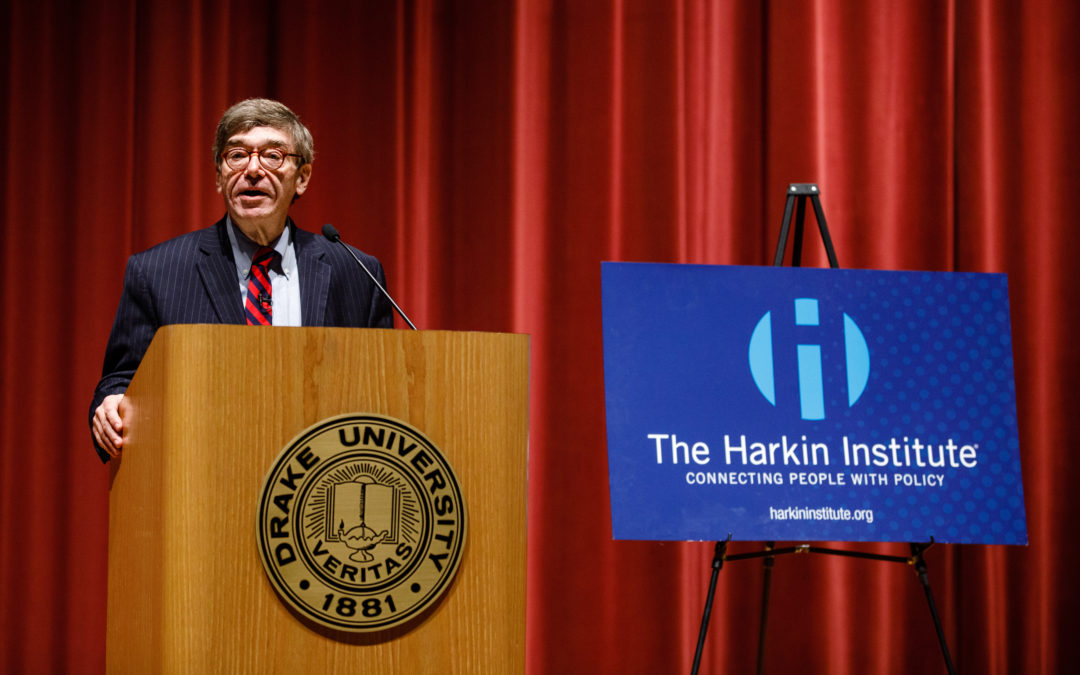 Date: November 30, 2020 Location: This event will be held virtually. The Harkin Institute is pleased to welcome renowned political analyst Charlie Cook back his annual event, An Evening with Charlie Cook, where he will share his analysis, insights and...
read more
Date: March 9, 2021 Location: This event well be held virtually The Harkin on Wellness (HOW) Symposium is an annual gathering to discuss timely topics associated with wellness and nutrition.  Throughout his career, Senator Tom Harkin (retired) sought...
read more
Address: 2429 University Avenue, Des Moines, IA 50311
Phone: (515) 271-3623
Fax Number: (515) 271-3631
Email: harkininstitute@drake.edu
Office Hours: Monday to Friday 9:00 a.m. to 4:00 p.m.