Vote Smart to relocate to Drake University in Des Moines
Date: December 12, 2016
Drake University will soon be home to one of the world's leading sources of non-partisan political information. Vote Smart, formerly known as Project Vote Smart, will move its operation from a secluded ranch in Montana to a university-owned office space in Iowa's capital city early next year. The move will bring 23 full-time jobs to the city, generate as many as 70 internship opportunities year-round for students at Drake University and other local colleges and universities, and strengthen Drake's reputation as a center for political study and political thought leadership.
"Drake's new partnership with Vote Smart is extraordinarily beneficial for everyone involved, to include the students, who will benefit from numerous in-depth applied learning experiences," said Drake University President Marty Martin. "We are proud to welcome Vote Smart to Drake and central Iowa, and we look forward to working together to advance our shared core commitment to transparency, education, and voter literacy."
Vote Smart started by Presidents Ford and Carter along with 38 other national leaders of both parties launched the non-profit organization in 1992, and in 1995 introduced its website, which provides an encyclopedic log of candidates' speeches, voting records, special interest group ratings, campaign financing sources, and an assessment of candidates' positions on a wide variety of issues.
"Teaming up with such an outstanding university is a big win for millions of citizens interested in the facts on our elected officials and candidates," said Richard Kimball, Vote Smart President.
Drake expects the partnership to generate internship opportunities for students in areas traditionally associated with politics, including political science, strategic political communications, sociology, and rhetoric, but also in fields like data analytics, computer science, and graphic design, which help the organization to analyze and visualize information.
Representatives from Iowa State University, Grand View University, and Des Moines Area Community College have also expressed an interest in offering Vote Smart internships to their students.
"This promises to be a golden opportunity for students to learn through their internship experiences first-hand about the process and practice of politics, elections, and public policy," said Mack Shelley, department chair of political science at Iowa State University. "As Iowa legislative vote advisor for Project Vote Smart since 2011, I am particularly excited that Vote Smart will be in our backyard of central Iowa, and look forward to this collaboration."
Drake has secured a reputation as capital of the Iowa caucuses through a robust variety of student internship opportunities, presidential candidate appearances and, particularly in the past decade, a number of nationally televised presidential candidate debates.
The university creates myriad opportunities for students, faculty members, researchers, and the surrounding community as home to the Harkin Institute for Public Policy and Citizen Engagement; The Principal Center for Global Citizenship; the Show Some Respectcampaign for civility in politics; and the archival papers of influential politicians including former Iowa Gov. Robert D. Ray and retired U.S. Sen. Tom Harkin.
More details on Vote Smart's move to Des Moines will be released as it becomes available.
Drake University is a private university in Des Moines, Iowa, enrolling more than 3,300 undergraduate and 1,700 graduate students from 40 states and approximately 40 countries. Students choose from more than 70 undergraduate programs and 20 graduate degrees across six colleges and schools. Through the Drake Commitment, every student receives personal mentorship, a variety of service-learning opportunities, the flexibility to explore diverse interests, and the professional preparation required to build a strong résumé. Faculty and staff take advantage of the wealth of cultural, recreational, and business opportunities found in Iowa's capital city. In return, Drake enriches the city through its own cultural offerings, considerable economic impact, and many service-learning endeavors, which channel the talent and energy of the Drake students toward meeting the needs of the community.
Vote Smart is a non-partisan, non-profit research institution that collects data on federal and state candidates in six factual areas of interest: voting records, issue positions, public comments, campaign finances and ratings from over 200 conservative to liberal special interests. It delivers that data to over 10 million users through its National Voter's Self-Defense System at Vote Smart.org or toll-free Voter's Research Hotline at 888-VOTESMART.

Address: 2429 University Avenue, Des Moines, IA 50311
Phone: 515-271-3623
Fax Number: 515-271-3631
Email: harkininstitute@drake.edu
Office Hours: Monday to Friday 9 a.m. to 4 p.m.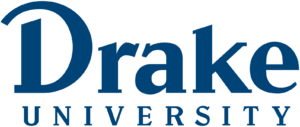 The Harkin Institute is located at Drake University, one of the finest institutions of higher learning in the Midwest. A midsized, private university in Des Moines, Iowa, Drake offers the benefits and resources of a larger institution along with the advantages of intimate class sizes and close personal relationships. Drake University's mission is to provide an exceptional learning environment that prepares students for meaningful personal lives, professional accomplishments, and responsible global citizenship. The Drake experience is distinguished by collaborative learning among students, faculty, and staff and by the integration of the liberal arts and sciences with professional preparation.