The Harkin Institute for Public Policy & Citizen Engagement exists to inform citizens, inspire creative cooperation, and catalyze change on issues of social justice, fairness, and opportunity.
The Harkin Institute for Public Policy & Citizen Engagement was founded at Drake University in the spring of 2013 with two goals.
First, the institute will facilitate collaborative, high-quality, nonpartisan, multi-disciplinary public policy research and analysis dedicated to the issues that defined Senator Tom Harkin's legislative career, including labor and employment, people with disabilities, retirement security, and wellness and nutrition.
Second, The Harkin Institute will foster active and informed citizen engagement in public decision making and public policy making through education and outreach that expands the knowledge and understanding of these issue areas among students, scholars and the public.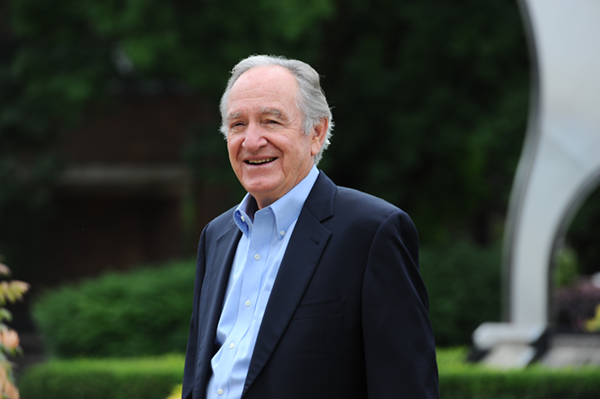 Senator Tom Harkin
Senator Tom Harkin represented Iowa in the United States Congress for more than four decades. He served Iowa's 5th Congressional District in the U.S. House of Representatives from 1975 to 1985 and was a U.S. Senator from 1985 to 2015. Sen. Harkin's legacy policy priorities have included federal farm policy, civil rights for Americans with disabilities, childhood nutrition and food access, healthcare access and reform, labor issues, and access to and improvement of education. He lives in the house where he was born in Cumming, Iowa.
Address: 2800 University Avenue, Des Moines, IA 50311
Phone: (515) 271-3623
Email: harkininstitute@drake.edu
Office Hours: Monday to Friday 9:00 a.m. to 4:00 p.m.