Americans born in 1991 and later have lived their entire lives with the Americans with Disabilities Act (ADA), a law that prohibits discrimination against people with disabilities. Access ramps, handicapped parking spaces, closed captioning, and service animals have always been a part of their landscape.
Senator Tom Harkin was a primary architect of this transformational legislation, often referred to as the "Emancipation Proclamation for people with disabilities." Sen. Harkin knew firsthand the challenges facing people with disabilities from his brother Frank, who had been deaf since an early age. Sen. Harkin dedicated much of his career to advocating for the rights of people with disabilities, and the ADA was one of his most important legislative achievements.
To celebrate the 25th anniversary of the signing of the ADA, The Harkin Institute produced a multimedia project featuring conversations with members of the ADA Generation. Sen. Harkin sat down with 11 millennials at Drake University to discuss the impact of the ADA, the challenges that remain and the steps that are still needed to allow people with disabilities to learn, work, and live in a world without barriers.

Address: 2429 University Avenue, Des Moines, IA 50311
Phone: 515-271-3623
Fax Number: 515-271-3631
Email: harkininstitute@drake.edu
Office Hours: Monday to Friday 9 a.m. to 4 p.m.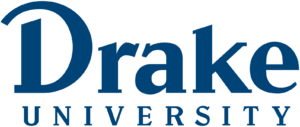 The Harkin Institute is located at Drake University, one of the finest institutions of higher learning in the Midwest. A midsized, private university in Des Moines, Iowa, Drake offers the benefits and resources of a larger institution along with the advantages of intimate class sizes and close personal relationships. Drake University's mission is to provide an exceptional learning environment that prepares students for meaningful personal lives, professional accomplishments, and responsible global citizenship. The Drake experience is distinguished by collaborative learning among students, faculty, and staff and by the integration of the liberal arts and sciences with professional preparation.