Date: October 12, 2017
Time: 12:30-1:30
Location: Harkin Institute, 2429 University Ave.
Join Michael Fitzgerald, who has served as Iowa treasurer for 35 years and is a leader in public service. As state treasurer, Fitzgerald is responsible for investing more than $3 billion of state operating funds, administering the state's college savings program and overseeing the Great Iowa Treasure Hunt, which has returned more than $218 million in lost property to Iowans. Before being elected Iowa treasurer in 1982, Fitzgerald worked as a marketing analyst at Massey Ferguson Company.
The Harkin Institute's student luncheons offer intimate, hour-long opportunities for Drake University students to visit with an accomplished government, nonprofit, journalism, political or public policy leader. During this event, Fitzgerald will informally discuss his career, share information, answer questions, provide advice and get to know the students.

Address: 2429 University Avenue, Des Moines, IA 50311
Phone: 515-271-3623
Fax Number: 515-271-3631
Email: harkininstitute@drake.edu
Office Hours: Monday to Friday 9 a.m. to 4 p.m.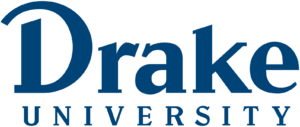 Established in 1881, Drake is recognized at one of the finest institutions of higher learning in the Midwest. A midsized, private university in Des Moines, Iowa, Drake offers the benefits and resources of a larger institution along with the advantages of intimate class sizes and close personal relationships.
Drake's mission is to provide an exceptional learning environment that prepares students for meaningful personal lives, professional accomplishments, and responsible global citizenship. The Drake experience is distinguished by collaborative learning among students, faculty, and staff and by the integration of the liberal arts and sciences with professional preparation.
Our inspiration is that together we transform lives and strengthen communities.