In 2017, the Jordan government passed a disability law modeled after the United States' Americans with Disabilities Act. Student employees at The Harkin Institute created an infographic in English and Arabic that provides an outline of this landmark legislation to commemorate this important step in the protection of rights of Jordanians with disabilities.
The infographic was presented to His Royal Highness Prince Mired bin Ra'ad Zeid Al-Hussein, president of the Higher Council for the Rights of Persons with Disabilities in Jordan, at the 2018 Harkin International Disability Employment Summit.
The English and Arabic versions of the infographic are available on our Resources page. Harkin Institute student employees Alex Hassel, Kayla Garrigan, Allyson Miller, and Peter Larsen worked on this project.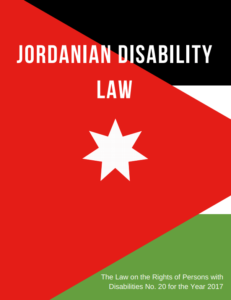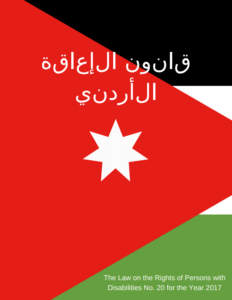 Address: 2429 University Avenue, Des Moines, IA 50311 Phone: 515-271-3623 Fax Number: 515-271-3631 Email: harkininstitute@drake.edu Office Hours: Monday to Friday 9 a.m. to 4 p.m.