Rachel Fritz is one of four recipients of the 2019 D.C. Experience Scholarship, which provides financial support for Drake University students interning in Washington, D.C., for the summer. She will provide bi-weekly updates of her time in D.C.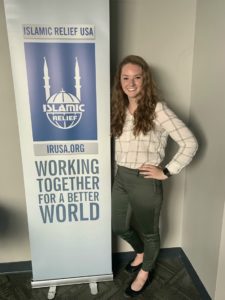 About two weeks ago, I got back from Baltimore, Maryland, where I was able to attend a criminal justice meeting with my internship. This experience allowed me to immerse myself in an environment with prominent church leaders from all across the nation to discuss the topic of mass incarceration. I was able to gather information about what each church leader felt needed to specifically change in their area. This ultimately allowed me to broaden my own knowledge and understanding of the topic and contemplate what other areas around the nation are suffering from. Not only this, but I was able to make connections with individuals who were able to connect me with other individuals who are also passionate about the subject of criminal justice reform.
Then, last week I was invited to attend a social event hosted by my internship, Bread for the World, and Islamic Relief in the USA. This event allowed me to understand the relationship between hunger, criminal justice, and specifically the Islamic faith. I was able to hear from actual individuals that have been subjected to these three key policy issues. It allowed me to understand that these policy issues typically have a relationship with other policies.
And as of right now, I am currently prepping for a trip down to Montgomery, Alabama, where I will attend a conference situated around enslavement to mass incarceration. I am extremely excited about this opportunity to go to a city with such a rich history involving civil rights. When I get back from the trip I will be engaging in a reflection on my time spend in Alabama and what I learned.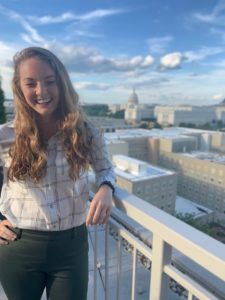 Address: 2429 University Avenue, Des Moines, IA 50311 Phone: 515-271-3623 Fax Number: 515-271-3631 Email: harkininstitute@drake.edu Office Hours: Monday to Friday 9 a.m. to 4 p.m.