For Immediate Release
Media Contact:
Lila Johnson
The Harkin Institute for Public Policy & Citizen Engagement
913-827-8775
The Harkin Institute selects Des Moines artist Jill Wells as newest fellow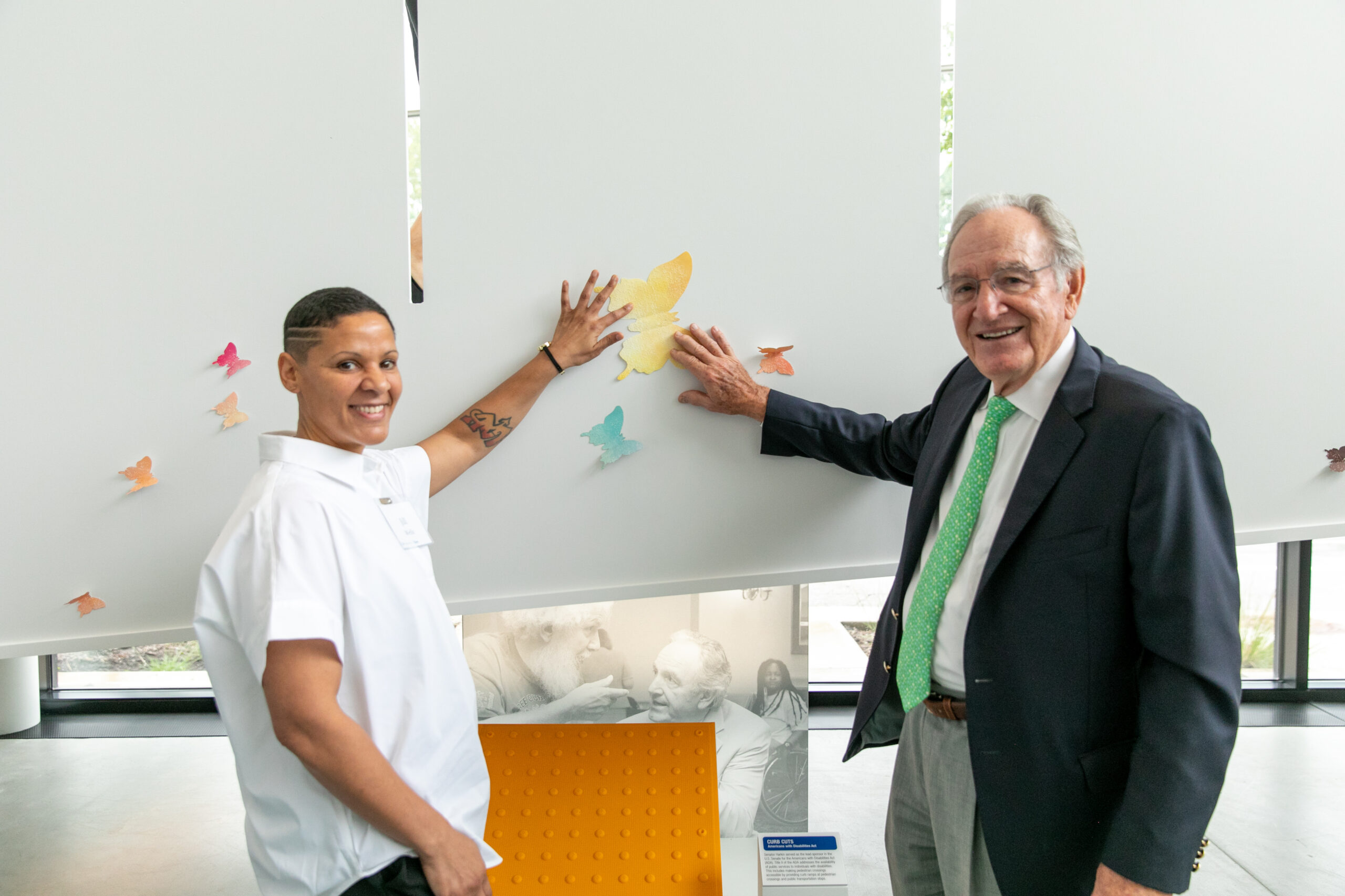 (DES MOINES, Iowa—Sept. 27, 2022) The Harkin Institute for Public Policy & Citizen Engagement is excited to introduce its newest fellow, Jill Wells, BFA, CADC, who is the first artist chosen to be a fellow in the organization's history. Wells will be conducting research and programing focused on accessibility in art, breaking from the mold of what fellows have done in the past and leading discourse about accessibility from a new perspective.
"We are excited about the way that this research goes beyond our typical disability policy work," said Daniel Van Sant, Disability Policy Director at The Harkin Institute. "When we talk about accessibility, people often think of it in terms of accessibility to employment or physical accessibility in spaces, but people with disabilities deserve accessibility in the arts and culture space as well."
Goals for this fellowship include:
Interdisciplinary art workshops and talks to research and develop new methods for creating accessible art
Seeking diverse and fresh solutions for more pathways into accessible art
Sharing the knowledge and insight gained from research to encourage others to create accessible art themselves
Creating public exhibits that are rich with unique hands-on educational components that promote inclusion, disability awareness, discovery and problem-solving that leads to learning
There will be an event highlighting the work Wells has already begun, starting with her work at Harkin Summit Belfast this past June. The event "Made to Touch: The Intersection of Art and Accessibility" will be held Oct. 21 at The Tom and Ruth Harkin Center with virtual options available. More details on this event will be on our website and social media next week.
Wells is an Iowa based artist, raised in Indianola, Iowa, and a 2005 graduate of Drake University with a Bachelor of Fine Arts degree. She is well known for her dynamic and colorful narrative paintings investigating race, history, stereotypes, accessibility, and human experiences. Her pieces can be found at: xBk, Valley High School, The Havelocks in Dublin, The Center of Afro-futurist Studies at Public Space One, The City of Iowa City and The University of Iowa, Evelyn K. Davis Center for Working Families, Disability Rights Iowa, Iowa Lutheran Hospital, The Annette Nature Center, Blank Park Zoo, Polk County Jail (west wing) and Creative Visions Human Development Center. Currently Wells serves on the Board of Directors for The After School Arts Program, works as a full-time Artist in her private practice as well as running her mentorship program Artist X Advocacy, AXA. For more about Wells, visit jillwellsart.com.
Address: 2800 University Avenue, Des Moines, IA 50311
Phone: (515) 271-3592
Fax Number: (515) 271-3631
Email: harkininstitute@drake.edu
Office Hours: Monday to Friday 9:00 a.m. to 4:00 p.m.