Made to Touch: Art + Accessibility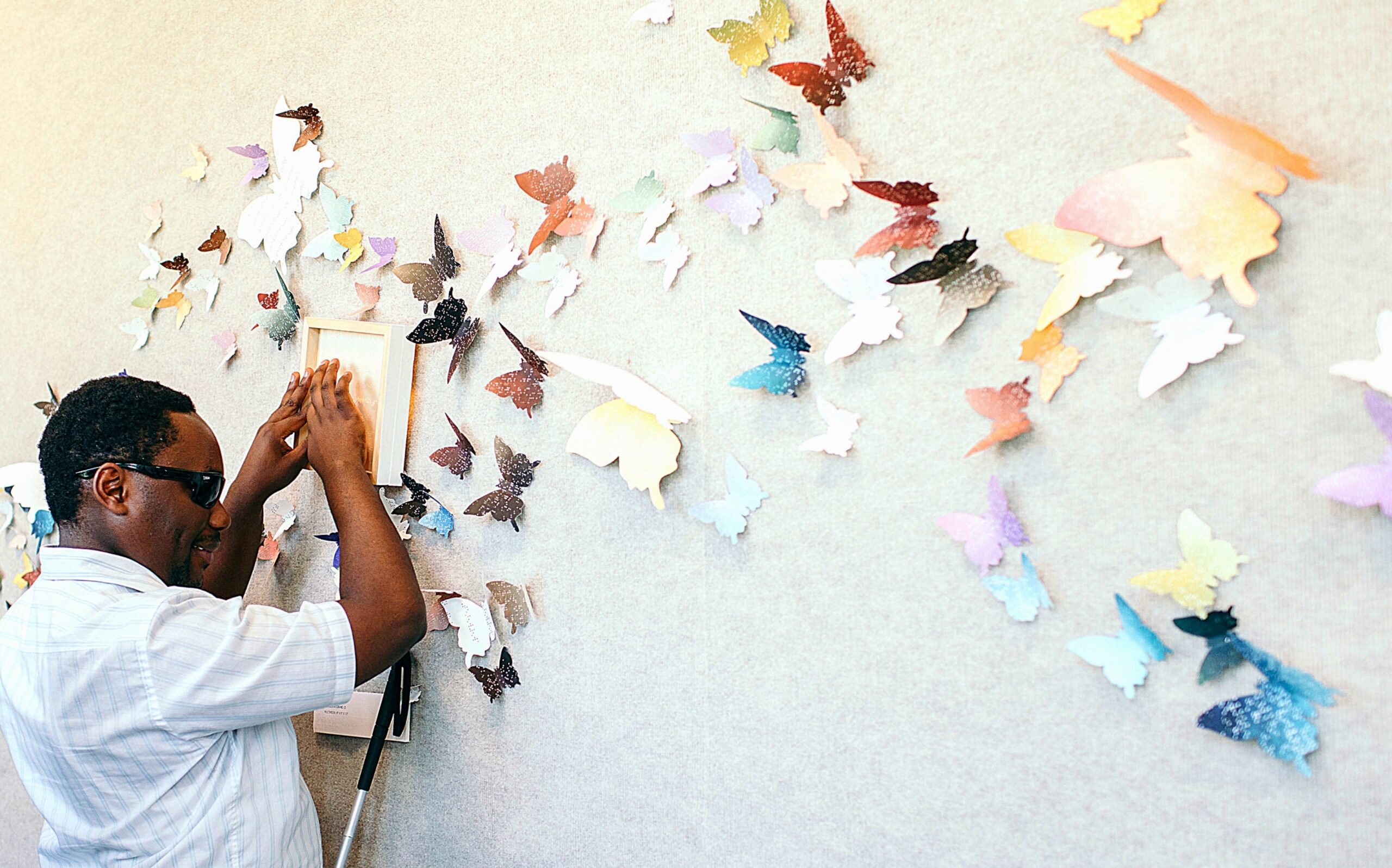 Event Details
Date: October 21, 2022
Time: 6:00- 8:00 p.m.
Location: Tom and Ruth Harkin Center and YouTube Livestream
Accommodations: ASL, CART, and Audio Descriptions will be provided.
About This Event
Jill Wells will be discussing the insight she gained by bringing part of her FEEL exhibit to Harkin Summit Belfast, sponsored by Bravo Greater Des Moines. This exhibit focused on making art more accessible through the use of tactile elements. The research done at Harkin Summit Belfast is just the beginning of what Wells hopes to investigate through the Blackboard Sensory Art Project, which aims to create more inclusive and representational modes of working through the arts. These would be developed and researched by doing interdisciplinary art workshops with individuals across the disability spectrum.
There will also be an unveiling of the relief sculpture "Commander in Chief" by Leonard Baskin (1922-200) from the FDR Memorial Legacy Committee, with remarks from Senator Tom Harkin (retired). Mary Dolan of the FDR Memorial Legacy Committee will also give a short presentation on the accessibility efforts of the FDR Memorial, and the significance of "Commander in Chief".