An Evening with Charlie Cook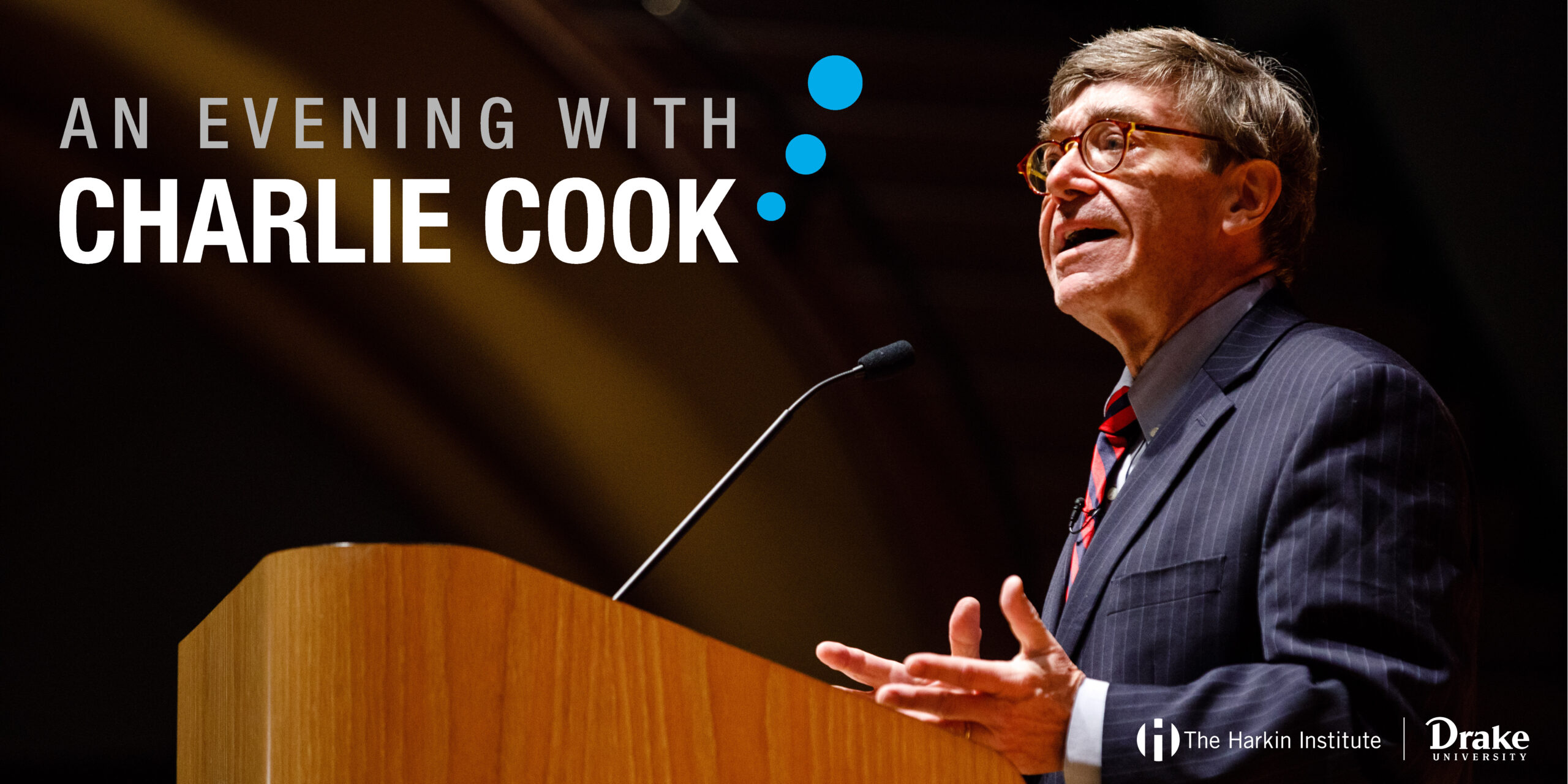 Event Details
Date: Thursday December 8
Time: 7:00- 8:30 p.m. CT
Location: Sheslow Auditorium & Virtual Livestream
Cost: Free
Registration: Required for both in-person and virtual attendees
Accommodations: American Sign Language (ASL) and Real-time captions (CART)
An Evening with Charlie Cook is an opportunity to hear insight and analysis on the state of American politics by one of the leading authorities on the U.S. political scene. This year Cook will also share important insights about the midterm election. Cook is a political analyst for National Journal magazine, editor and publisher of the Cook Political Report, co-author of the 2020 and 2022 editions of the Almanac of American Politics and a National Advisory Council member for The Harkin Institute.
Address: 2800 University Avenue, Des Moines, IA 50311
Phone: (515) 271-3592
Fax Number: (515) 271-3631
Email: harkininstitute@drake.edu
Office Hours: Monday to Friday 9:00 a.m. to 4:00 p.m.