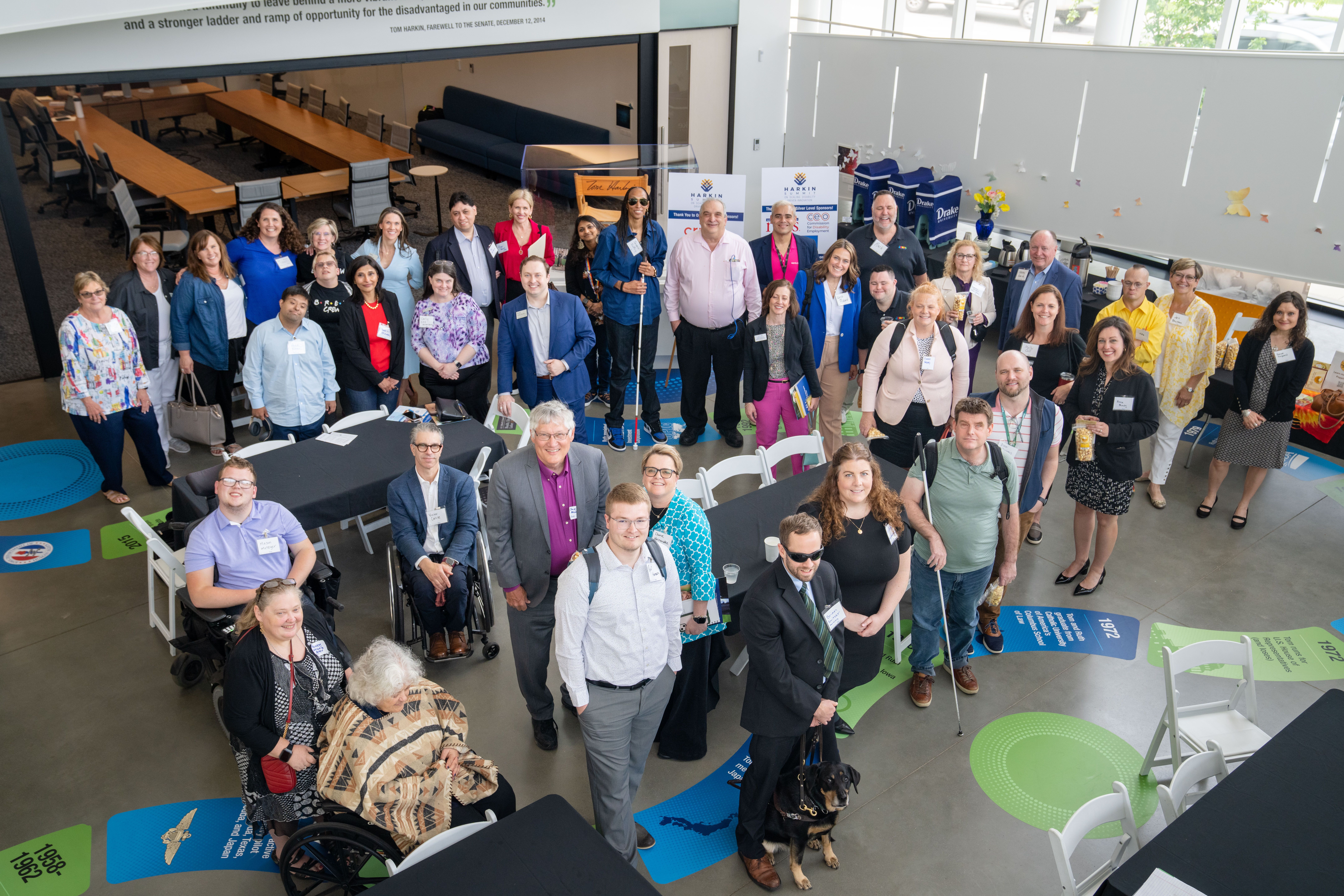 In May, The Harkin Institute hosted the first ever Harkin Summit on Scaling Disability-Driven Innovation. The two-day summit brought together leaders in the disability movement, entrepreneurs and small business owners, the investor community, and experts from the public, private, and advocacy sectors with the goal of more quickly and effectively addressing the challenges disability led businesses face while transforming markets to be more inclusive, innovative, equitable, and profitable.
Day 1 of the Summit consisted of a series of presentations and panel discussions designed to provide a comprehensive overview of the market opportunities being created by entrepreneurs with disabilities, "on the ground" insights shared by entrepreneurs with disabilities, and the resources available to business owners as they grow and expand their companies. Day 2 focused on showcasing the innovative ideas of entrepreneurs with disabilities, demonstrating cutting-edge technology designed for the disability market, and creating employment opportunities. Throughout Day 2 THI and its partners hosted a job fair and social gathering where attending organizations networked with and interviewed prospective candidates. Career mentors from each participating organization provided advice to job seekers on skills such as resume building, networking, and interviewing.
There were numerous lessons learned at the Harkin Summit on Scaling Disability-Driven Innovation, as well as recommendations to accelerate disability-driven innovation. You can read the full report on these findings by clicking here.
The Harkin Summit on Scaling Disability-Driven Innovation was made possible by the support of sponsors, including: Voya Financial, Cruise, the CEO Commission on Disability Employment, National Down Syndrome Society, John Deere Financial, The Perkins School for the Blind, and National Braille Press.