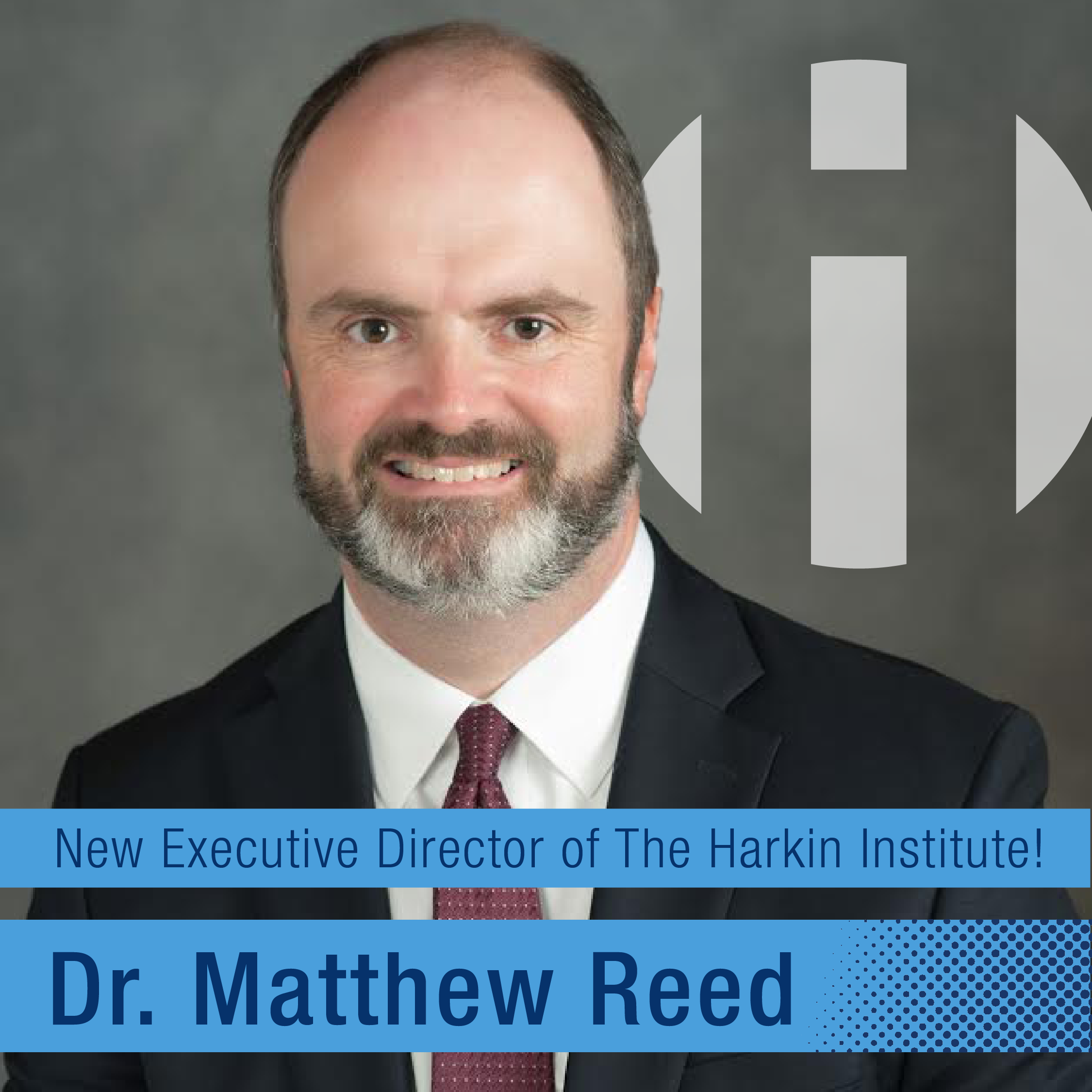 We are thrilled to announce that Dr. Matthew Reed will serve as the next Executive Director of The Harkin Institute. As Executive Director, Matt will lead all aspects of The Harkin Institute to engage in rigorous public policy research and citizen engagement programming that advances social justice, fairness, and opportunity for all.
Matt comes to The Harkin Institute after serving most recently as Vice President for Academic Affairs at Brookdale Community College in New Jersey, one of the most acclaimed and comprehensive, multi-campus community colleges in the nation. As Vice President for Academic Affairs, Matt served as Chief Academic Officer for the college's 9,000 students and more than 180 full-time faculty members.
You can read more about Matt's appointment and experience by clicking here.
Matt's appointment follows a national search conducted in collaboration with members of The Harkin Institute's National Advisory Council, Drake University leadership, Tom and Ruth Harkin, and Koya Partners, an executive recruiting firm focused on mission-driven leadership.
Matt will start his work with us on August 15th. We look forward to welcoming Matt and his wife, Carolyn, to Iowa and to the Des Moines community in the coming weeks.