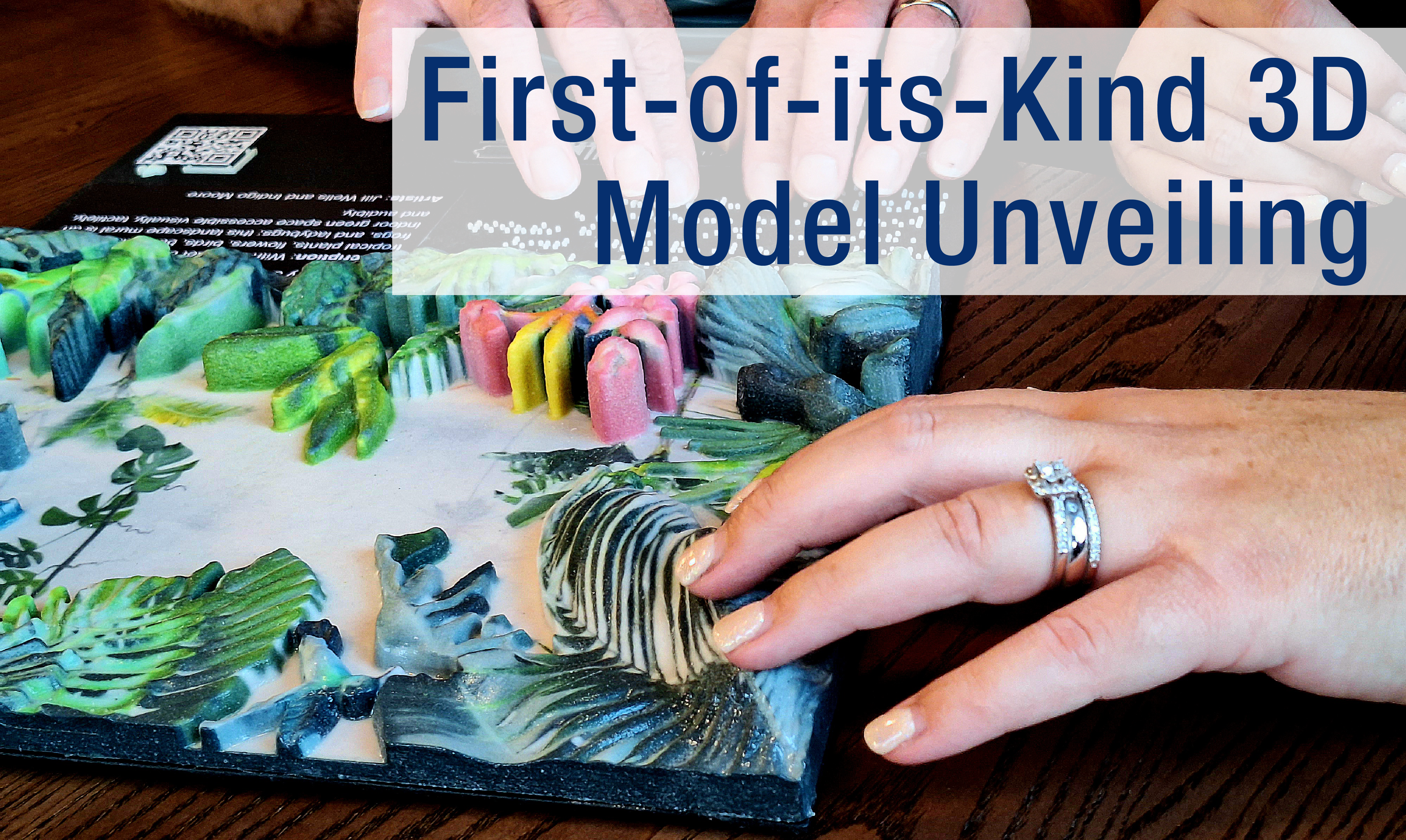 Members of the Des Moines community turned out for the unveiling of a new 3D mural model commissioned by Fellow Jill Wells, as part of her work to make art accessible to everyone, regardless of ability.
This 3D mural model is the first of its kind in Iowa and depicts Wells' tactile mural and wellness space at King Elementary School in Des Moines. The goal of Wells' 3D Mural Model Project is to heighten disability awareness, enhance the cultural environment through art and reshape the Iowa mural landscape by installing a series of 3D mural models around Iowa to empower individuals of all abilities, specifically those with vision impairments, to experience public murals.
You can help contribute to the project by donating here. Make sure you give to The Harkin Institute Disability Policy Fund and write Jill Wells Fellowship in the comment box.
The unveiling event garnered significant news coverage, from outlets including The Des Moines Register and Axios Des Moines.
The 3D mural model was created in partnership with The Zero Project and Street Art Belgrade.