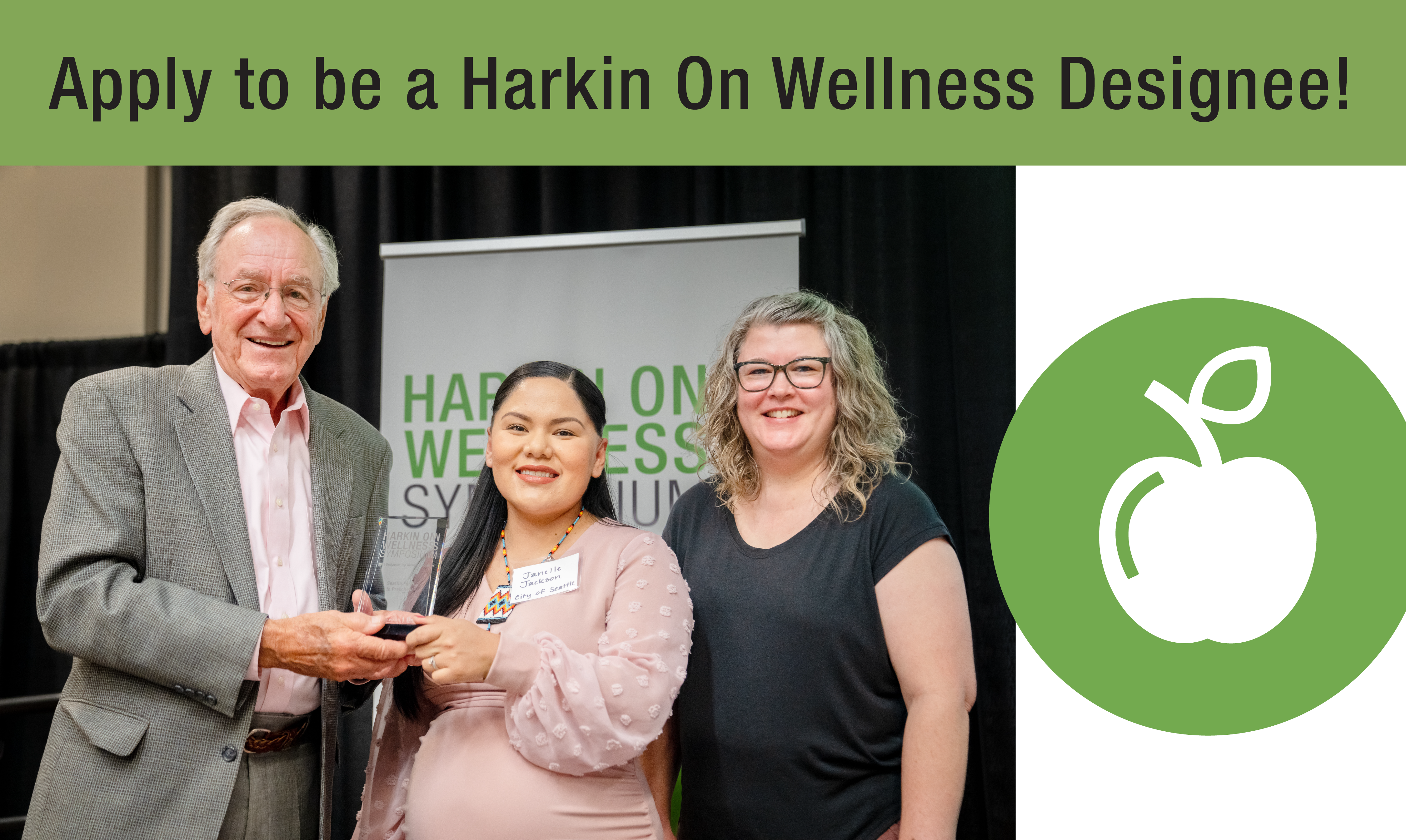 Organizations working to improve the wellbeing of K-12 students and young people are invited to nominate their program to be considered for the 2024 Harkin on Wellness Designation. This year's theme is Wellbeing in Schools.
At The Harkin Institute, our goal is to facilitate collaborative, high-quality, nonpartisan, multi-disciplinary public policy research and analysis in the area of wellness and nutrition. As part of this goal, we are in the process of creating our fifth report that highlights innovative wellness and nutrition initiatives and practices throughout the country.
Programs, schools, and organizations are encouraged to submit their work focused on this year's theme of Wellbeing in Schools. This theme was chosen to highlight and synthesize the progress that is being made around the country in showing how schools can play a central role in improving the wellbeing of young people through participation in school gardens, teaching kitchens, mindfulness practices, cognition-bolstering physical activities, and nature and environmental learning.
Schools are the location where children spend the largest portion of their time outside of the home, and activities at schools that promote wellbeing have been shown to have an important impact on children's academics and mental health. Furthermore, school curricula that engage students in hands-on, collaborative whole health learning practices can impart an awareness of factors favorable to their own wellbeing, mental health, and academics that can reverberate through their school years and on into adulthood. Groups working to improve the wellbeing of young people, including nonprofit organizations, policy institutes, and schools themselves, should be recognized for the tremendous role they can play in building a flourishing citizenry.
We are asking all relevant groups to submit information on the project or initiative you are currently working on or have previously implemented within your organization or community to the Harkin Institute.
Application information is included in the submission form, available here.
The submission link will close on Wednesday, December 20, 2023. 
Applications will be selected through a competitive review process. Designees will be notified in January 2024. Designees will receive an honorarium of $500, recognition as a Harkin on Wellness designees, and a plaque to recognize that honor. All designees will be invited to attend and present at the Harkin on Wellness Symposium in Spring 2024 and will be eligible for up to $500 in travel reimbursement for attending.
For Questions: 
Adam Shriver
Director of Nutrition and Wellness
The Harkin Institute for Public Policy and Citizen Engagement at Drake University
adam.shriver@drake.edu