Join us on July 26 for a virtual ADA Anniversary celebration and rally to commemorate this significant civil rights legislation and look ahead to ways we can continue to break down barriers for people with disabilities!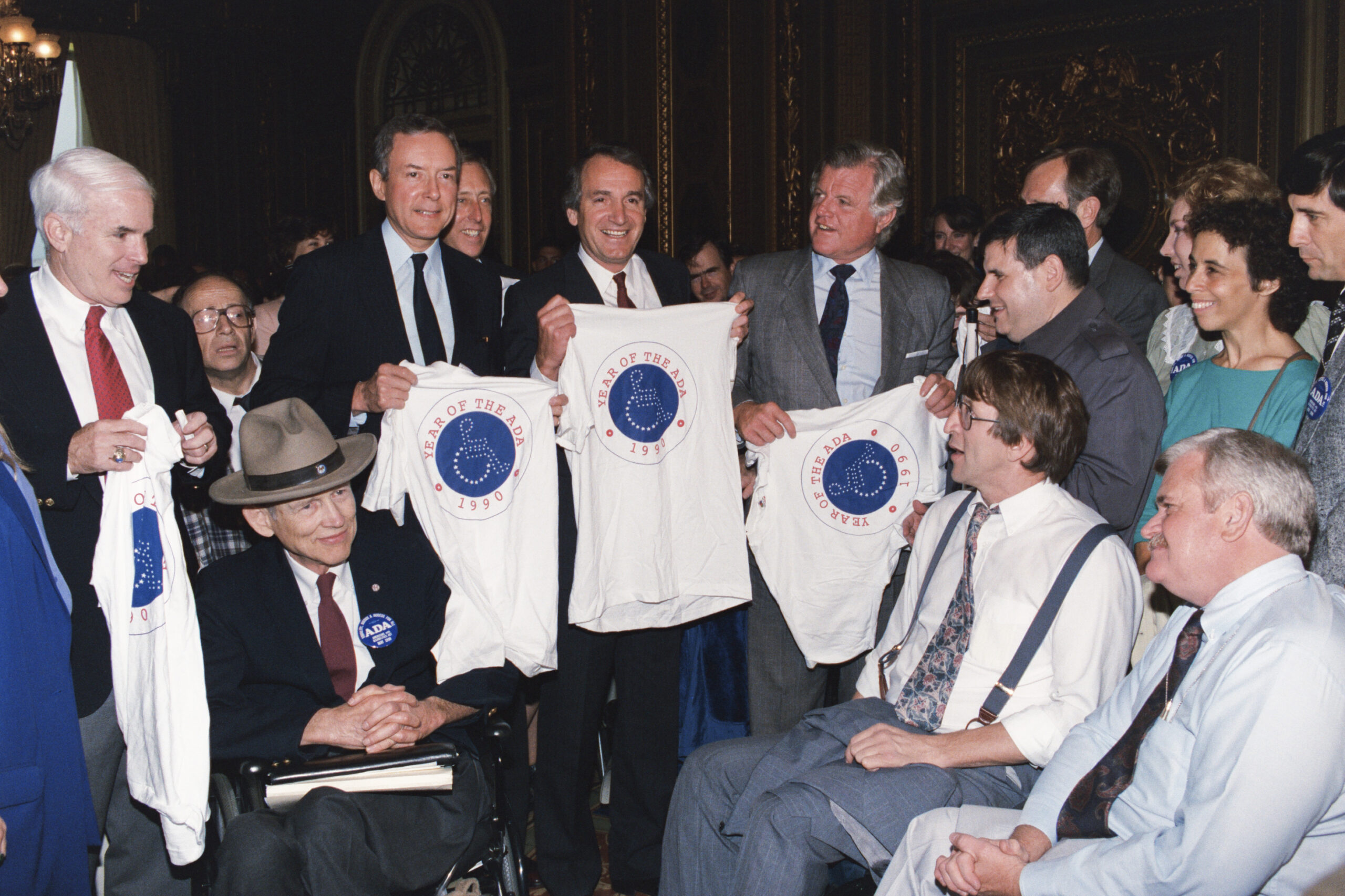 30th Anniversary ADA Virtual Rally
When: July 26, Noon CT
Who: You! Join fellow members of the disability community and disability advocates from across the U.S.
Grassroots activism was crucial to the passage of the Americans with Disabilities Act three decades ago. Though we can't meet in person we can still gather online to hear from disability leaders, share personal experiences, celebrate all that has been accomplished and reflect on what still needs to be done. 
Speakers include Senator Tom Harkin (retired), Senator Bob Dole (retired), Judy Heumann, Claudia Gordon and Alex Watters, among others.
Partnership Circle
In the spirit of collaboration that secured the ADA's passage, we are assembling a diverse Partnership Circle to participate in this virtual rally. 
Members of the Partnership Circle will be highlighted on the event webpage and in event promotional materials. Members of the partnership circle will also provide support for the virtual rally. This support could take many forms, but we are primarily looking for help with the following:
Stand together in support of the rally

Promote the event to your organization's membership and network

Participate in the virtual rally
To learn more about joining the partnership circle contact Emily Schettler, emily.schettler@drake.edu, 515-205-6319
Host Organizations
Harkin Institute for Public Policy & Citizen Engagement
Dole Institute of Politics
Edward M. Kennedy Institute for the U.S. Senate
George Bush Presidential Library & Museum
Made possible by
Ford Foundation
Event Partners
AAPD (American Association of People with Disabilities)
Disability Rights Iowa
Disability Rights California
IRIS (Iowa Radio Reading Service)
Harkin International Disability Employment Summit
National Council on Independent Living
Address: 2800 University Avenue, Des Moines, IA 50311
Phone: (515) 271-3623
Email: harkininstitute@drake.edu
Office Hours: Monday to Friday 9:00 a.m. to 4:00 p.m.