Solving "Then What?": Empowering Investors to Achieve Competitive, Integrated Employment for Persons with Disabilities 
Investors control an estimated $90 trillion worldwide. They have the power and the influence to work with companies they invest in to fully integrate people with disabilities into all levels of their operations – from entry level to executive management. The new report from The Harkin Institute provides a blueprint investors can use to drive greater inclusion in workplaces everywhere.
Download a PDF of this report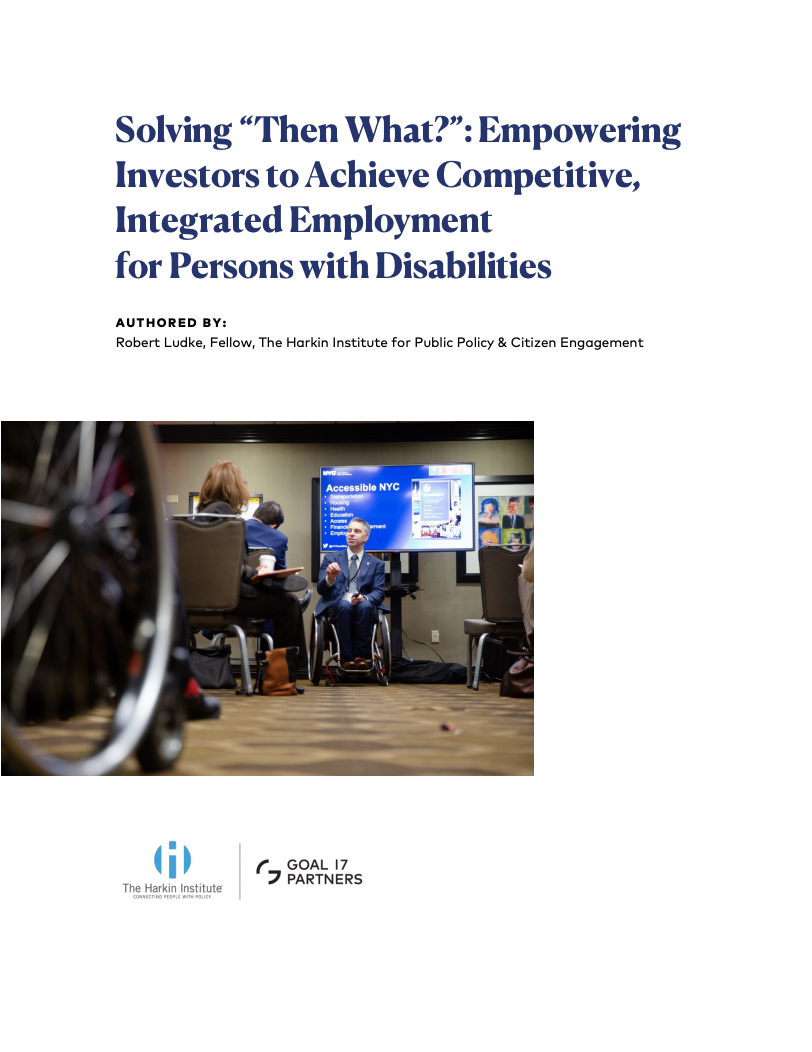 Upon passage of the landmark Americans with Disabilities Act (ADA) on July 13, 1990, Senator Harkin delivered a speech on the Senate floor in American Sign Language. Senator Harkin knew firsthand about the challenges of facing people with disabilities from his brother, Frank, who had been deaf since an early age.