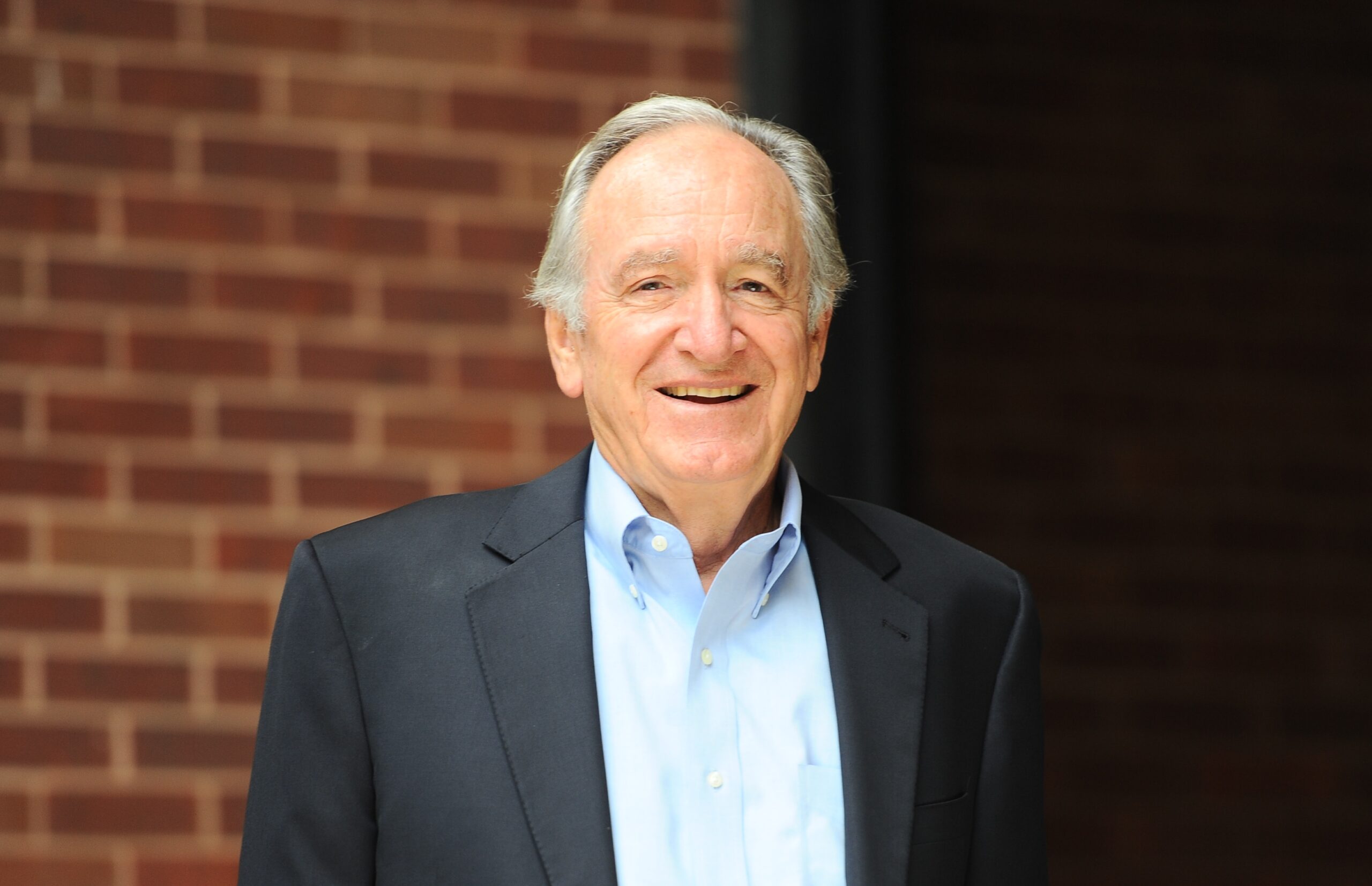 Senator Tom Harkin (retired)
In 1974, Tom Harkin was elected to Congress from Iowa's Fifth Congressional District. His energetic, person-to-person campaign carried the day against an incumbent in a long-standing Republican district. In 1984, after serving 10 years in the U.S. House of Representatives, Senator Harkin challenged an incumbent senator and won. Iowans returned him to the Senate in 1990, 1996, 2002, and 2008. Senator Harkin made history by becoming the first Iowa Democrat to win a consecutive second term in the U.S. Senate, and to date is the longest serving elected Democrat in Congress in Iowa history. He retired from the United States Senate in January 2015.
As a young senator, Tom was tapped by Senator Ted Kennedy to craft legislation to protect the civil rights of millions of Americans with physical and mental disabilities. He knew firsthand about the challenges facing people with disabilities from his late brother, Frank, who was deaf from an early age. What emerged from that process would later become his signature legislative achievement — The Americans with Disabilities Act (ADA).
The ADA has become known as the "Emancipation Proclamation for people with disabilities." The legislation changed the landscape of America by requiring buildings and transportation to be wheelchair accessible, and to provide workplace accommodations for people with disabilities. To preserve the intent of the ADA after several court rulings weakened its standards, Senator Harkin and Senator Orrin Hatch (R-UT) introduced the ADA Amendments bill to ensure continuing protections from discrimination for all Americans with disabilities. It was signed into law in September 2008. For his ongoing and dedicated work to people with disabilities around the world, Senator Harkin was twice nominated for the Nobel Peace Prize.
Senator Harkin has also worked to advance collaborative research in paralysis and to improve quality of life for those living with paralysis, including by creating a Clinical Trials Network to measure the effectiveness of rehabilitation therapies. His Christopher and Dana Reeve Act, named after the actor and his wife, became law in March 2009.
Senator Harkin also led the fight to lift former President Bush's restrictions on embryonic stem cell research, which shows great promise for new treatments of conditions like Parkinson's, spinal cord injuries and juvenile diabetes. On March 9, 2009, President Barack Obama signed an executive order lifting those restrictions.
In September 2009, following the death of Senator Ted Kennedy, Senator Harkin became chairman of the Senate Health, Education, Labor and Pensions (HELP) Committee. Senator Harkin believed that to serve in this capacity was to carry on the legacy of Senator Kennedy, who dedicated his life to ensuring that our economy works for all Americans, guaranteeing every child the opportunity to pursue a quality education and, of course, the cause of Kennedy's life: access to quality, affordable health care for all Americans.
Thanks to Senator Harkin's passionate advocacy and legislative accomplishments in the field of disability rights, the United States has made huge strides in respecting the civil rights of people with disabilities, and expanding access and opportunity for those previously excluded. Those who grew up since the passage of the ADA and other disability-rights laws – both those with and those without disabilities – reject the prejudices and stereotypes of earlier generations, and have high expectations for people with disabilities both in the workplace and in their communities. This transformation of the American landscape and culture is Senator Harkin's greatest legacy.
In 2015, Senator Harkin and Ruth Harkin established The Harkin Institute for Public Policy & Citizen Engagement at Drake University in Des Moines, Iowa, to inform citizens, inspire creative cooperation, and catalyze change on issues of social justice, fairness, and opportunity. The Institute works to improve the lives of all Americans by giving policymakers access to high quality information and engaging citizens as active participants in the formation of public policy.
Tom Harkin was born in Cumming, Iowa (pop. 150) on November 19, 1939, the son of an Iowa coal miner father and a Slovenian immigrant mother. To this day, he still lives in the house in Cumming where he was born. In 1968, Tom married Ruth Raduenz, the daughter of a farmer and a school teacher from Minnesota. Tom and Ruth have two daughters, Amy and Jenny, and four grandchildren.