Jill Wells (America, b. 1980) is an artist, muralist, advocate, and mentor. Wells has firmly situated herself within art and advocacy work and is best known for her public works investigating race, history, stereotypes, accessibility, and human experiences. Wells' practice engages with individuals of all abilities, through various mediums, interdisciplinary art workshops, and talks to create new modes of working through the arts that are inclusive and representational. From 2012–15 Wells served as a Substance Use Activities Specialist. In 2015, Wells was certified as a Certified Alcohol and Substance Use Counselor for the state of Iowa. In 2020, she founded Artist X Advocacy Mentorship Program (AXA). In 2021, Wells was the recipient of the Iowa Arts & Culture Resilience Grant. Additionally, in 2021, Wells was a TEDx speaker on The Power of Public Art. In 2022 Wells became the first Harkin Institute Artist Fellow and was the lecturing artist for Al-Quds Bard College for Arts and Sciences in East Jerusalem for The Resistance Course on "The Disability Art, Revolution, and Advocacy in the USA." At the 2023 United Nations Zero Project in Vienna, Wells spoke on Inclusive Street Art. Her work is represented in the permanent collections of the Havelocks, Dublin; the Center of Afrofuturist Studies at Public Space One in Iowa City; as well as the Evelyn K. Davis Center for Working Families and Disability Rights Iowa.
Jill Wells's Work With The Harkin Institute
Made to Touch: Art + Accessibility Event
Jill Wells discussed the insight she gained by bringing part of her FEEL exhibit to Harkin Summit Belfast, sponsored by Bravo Greater Des Moines. This exhibit focused on making art more accessible through the use of tactile elements. The research done at Harkin Summit Belfast is just the beginning of what Wells hopes to investigate through the Blackboard Sensory Art Project, which aims to create more inclusive and representational modes of working through the arts. These would be developed and researched by doing interdisciplinary art workshops with individuals across the disability spectrum.
Harkin Summit Belfast 2022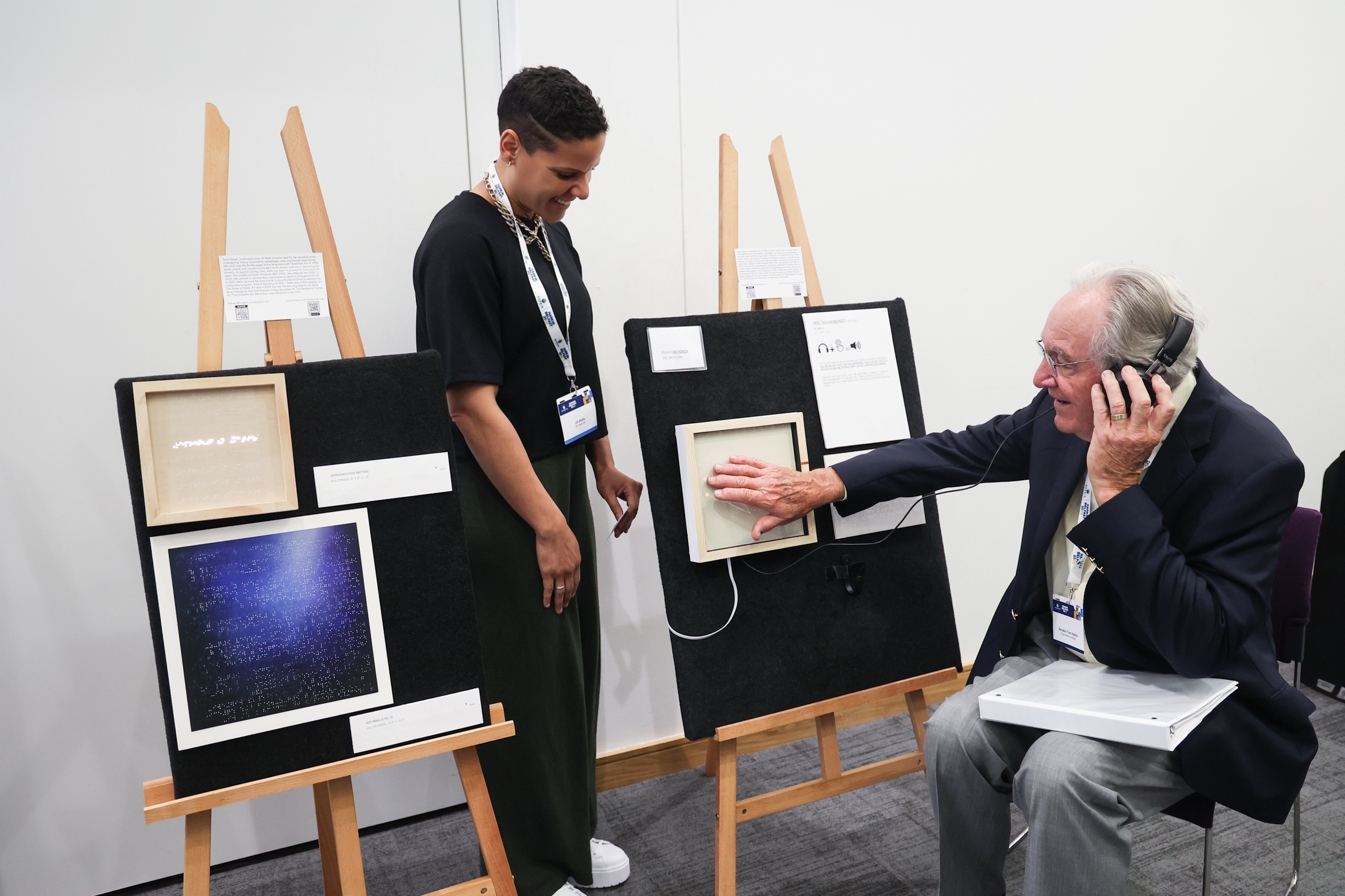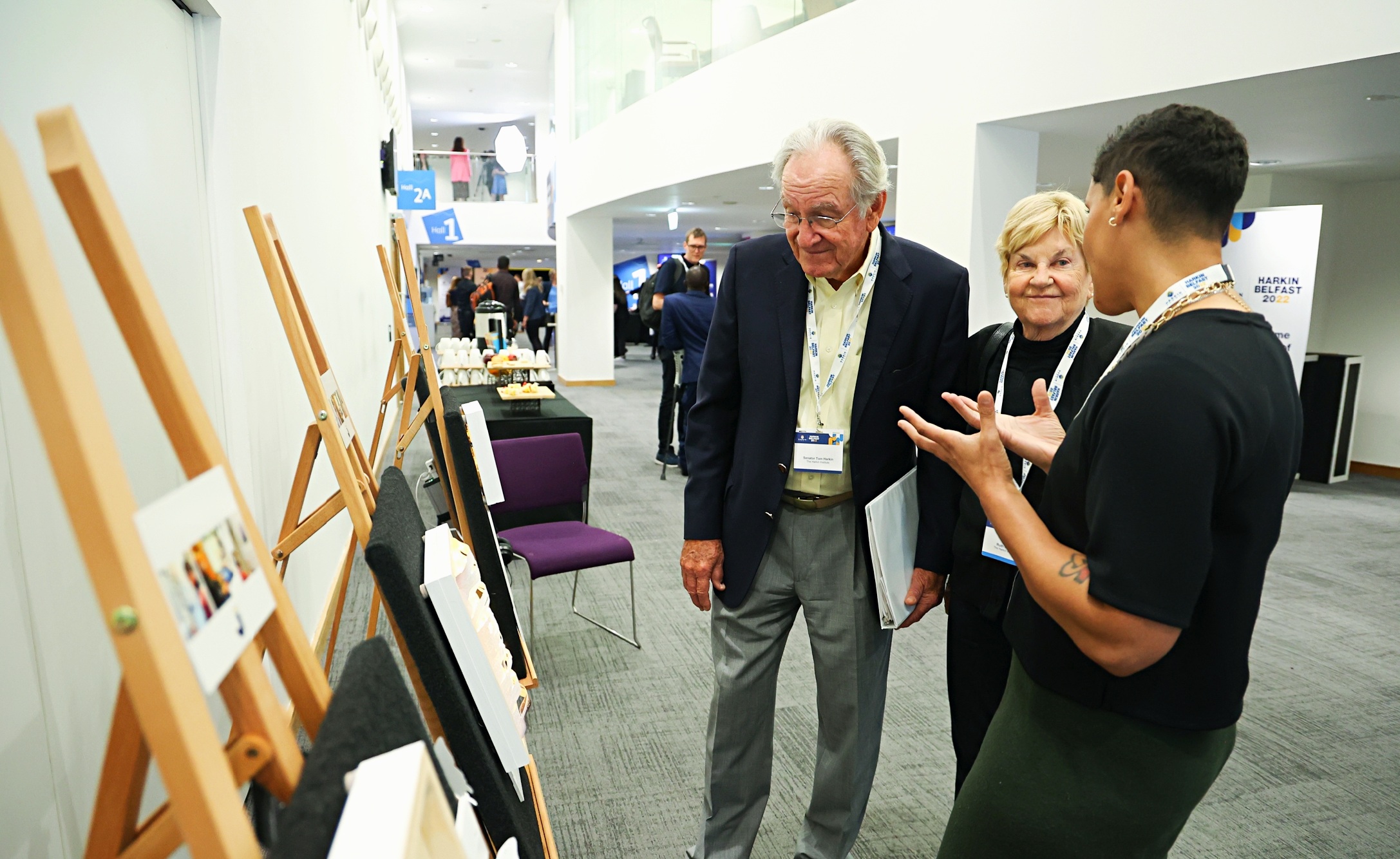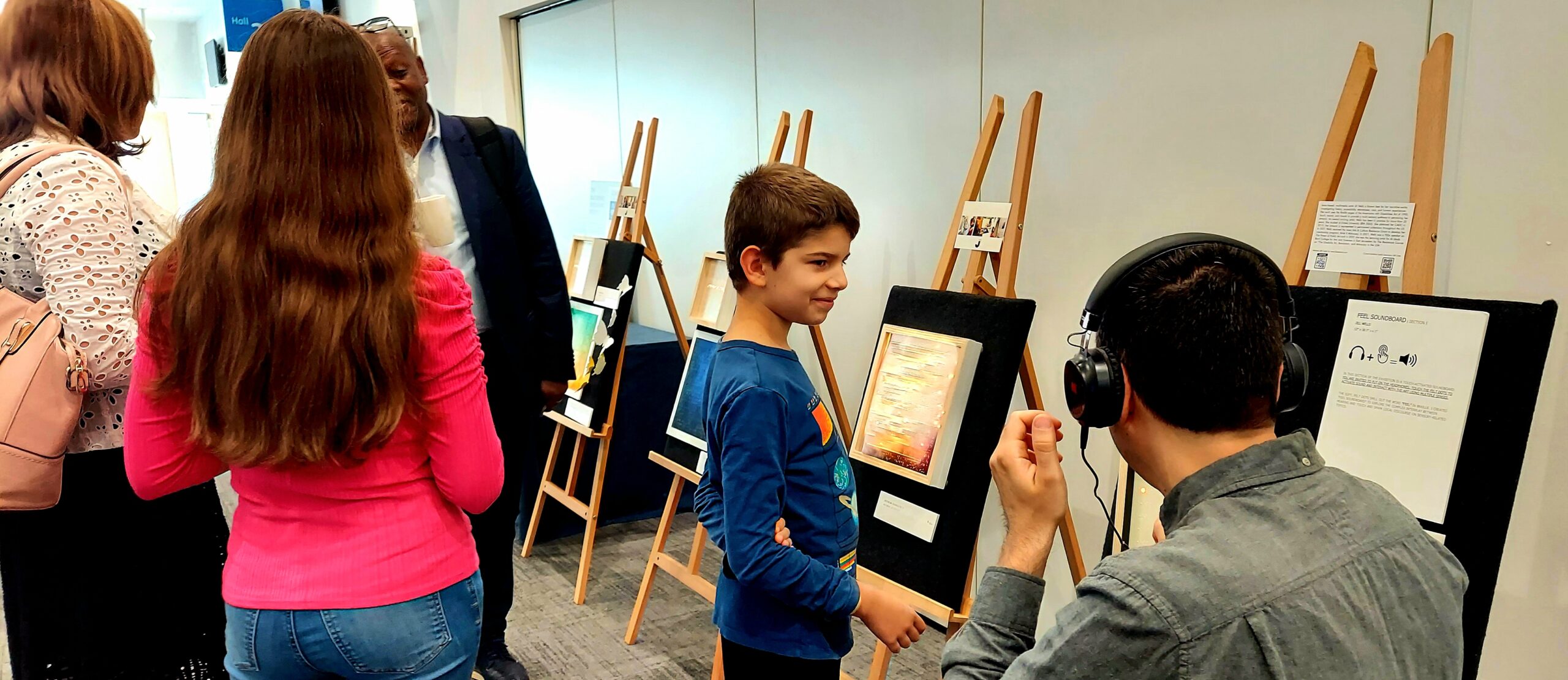 Zero Con 2023 Panel on Inclusive Street Art

Freedom of Expression Exhibit