In January, The Harkin Institute signed on to the Healthy Meeting Pledge developed by the National Alliance for Nutrition and Activity (NANA) and the Center for Science in the Public Interest (CSPI).
Participating in this pledge is an opportunity for the Institute to put our values of preventive medicine into action, support the wellbeing of employees and guests, and be a leader in the realm of nutrition policy institutions.
The poster below can be found hanging around the Institute office and additional information about the Healthy Meeting Pledge is available here. A Word document with text from the poster PDF is available here.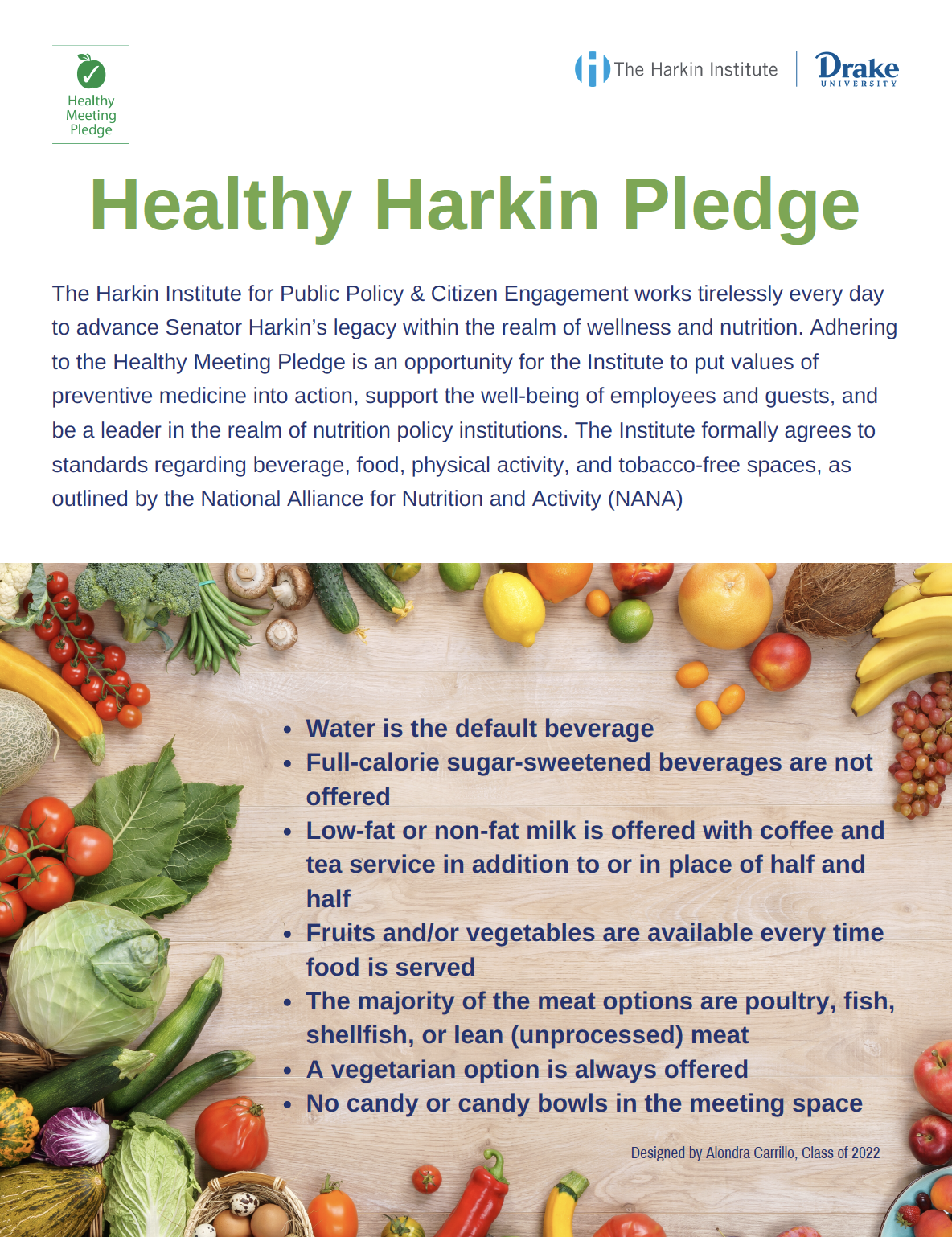 Address: 2429 University Avenue, Des Moines, IA 50311 Phone: 515-271-3623 Fax Number: 515-271-3631 Email: harkininstitute@drake.edu Office Hours: Monday to Friday 9 a.m. to 4 p.m.