Harkin Summit Belfast 2022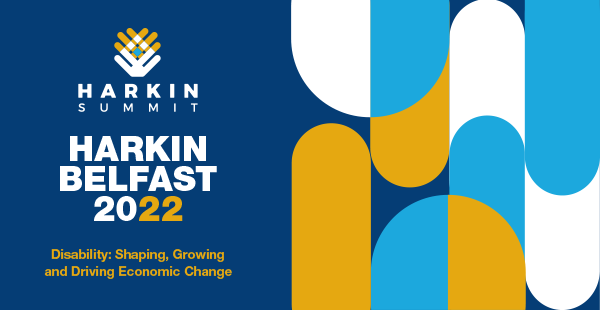 The Harkin International Disability Employment Summit is traveling to Belfast, Northern Ireland, in 2022!
The Harkin Institute is partnering with the Northern Ireland Executive's Department of Communities to host Harkin Belfast 2022 in Northern Ireland June 7-8, 2022.
Harkin Belfast 2022 will provide a platform for individuals and organizations to challenge for change, celebrate and share success, and positively reframe the narrative on how we approach, support and enable persons with disabilities to achieve their career goals and aspirations.
Learn more about past Harkin Summits
The Harkin International Disability Employment Summit has occurred annually since 2016 and has gathered private employers, government leaders and disability advocates from more than 40 countries to address the barriers to competitive, integrated employment for persons with disabilities. 
Most recently, The Harkin Institute for Public Policy & Citizen Engagement hosted a regional Harkin Summit in our home state of Iowa in August 2021. In December 2020, The Harkin Institute partnered with Valuable 500 to host a virtual Harkin Summit. Learn more about both events by clicking the buttons below. 
Address: 2800 University Avenue, Des Moines, IA 50311
Phone: (515) 271-3623
Email: harkininstitute@drake.edu
Office Hours: Monday to Friday 9:00 a.m. to 4:00 p.m.