Date: July 17, 2019
Time: 5:30-7:30 p.m.
Location: State Historical Building, 600 E. Locust St., Des Moines, IA 50309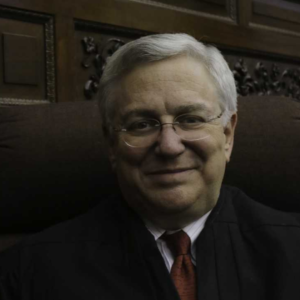 Join The Harkin Institute for Public Policy & Citizen Engagement and Richard Gergel, the second of three authors participating in the Institute's Summer Author Series, on July 17 at the State Historical Building in downtown Des Moines.
Gergel is a federal judge serving on the U.S. District Court for the District of South Carolina, where he has presided over a number of important cases since his appointment in 2010. Gergel's courtroom, as it turns out, has a long history as a site for significant cases, particularly on racial justice.
His predecessor J. Waties Waring, has been credited with changing the course of American constitutional law and paving the way for the U.S. Supreme Court decision in Brown v. the Board of Education, which overturned racial segregation in public schools.
Gergel has written a book about Waring and one case in particular that helped to awaken many Americans to the racial injustice present in the U.S. in the 1940s. He will deliver a presentation on his new book, "Unexampled Courage: The Blinding of Sgt. Isaac Woodard and the Awakening of President Harry S. Truman and Judge J. Waties Waring."
This free public event will feature a cocktail reception beginning at 5:30 p.m., followed by a presentation and book signing at 6:30 p.m. Learn more and register here.
Additional events in The Harkin Institute Summer Author Series:
July 10: Heath Lee, narrative nonfiction writer and independent historian and curator
July 24: Children's book author Olivia Shin
Thank you to our presenters:


Thank you to our sponsors:


Address: 2429 University Avenue, Des Moines, IA 50311 Phone: 515-271-3623 Fax Number: 515-271-3631 Email: harkininstitute@drake.edu Office Hours: Monday to Friday 9 a.m. to 4 p.m.