Date: July 10, 2019
Time: 5:30-7:30 p.m.
Location: State Historical Building, 600 E. Locust St., Des Moines, IA 50309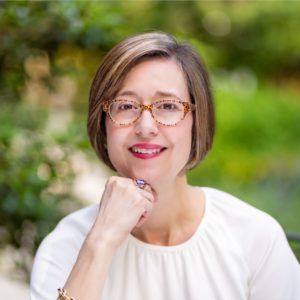 Join The Harkin Institute for Public Policy & Citizen Engagement and Heath Lee, the first of three authors participating in the Institute's Summer Author Series, on July 10 at the State Historical Building in downtown Des Moines.
Lee, a narrative nonfiction writer and independent historian and curator, will present on her recently published book about the courageous wives of American Prisoners of War and Missing in Action during the Vietnam War.
Lee served as the 2017 Robert J. Dole Curatorial Fellow and created exhibition entitled The League of Wives: Vietnam POW MIA Advocates & Allies, about Vietnam POW MIA wives. Her corresponding book, "The League of Wives: The Untold Story of the Women Who Took on the U.S. Government to Bring Their Husbands Home from Vietnam," was published in April. It has already been optioned by Reese Witherspoon's film production company, Hello Sunshine, for a feature film.
This free public event will feature a cocktail reception beginning at 5:30 p.m., followed by a presentation and book signing at 6:30 p.m. Learn more and register here.
Additional events in The Harkin Institute Summer Author Series:
July 17: Richard Gergel, author and federal district court judge
July 24: Children's book author Olivia Shin
Thank you to our presenters:


Thank you to our sponsors:

Address: 2429 University Avenue, Des Moines, IA 50311 Phone: 515-271-3623 Fax Number: 515-271-3631 Email: harkininstitute@drake.edu Office Hours: Monday to Friday 9 a.m. to 4 p.m.