Date: July 24, 2019
Time: 11:30 a.m.-1:00 p.m.
Location: Reading Room at Cowles Library, Drake University, 2507 University Ave., Des Moines, IA 50311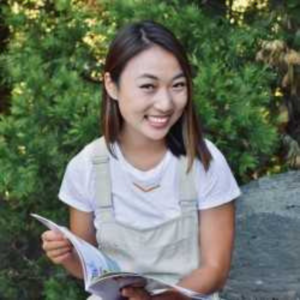 Join The Harkin Institute for Public Policy & Citizen Engagement and Olivia Shin, the third of three authors participating in the Institute's Summer Author Series, on July 24 at the Reading Room in Cowles Library at Drake University.
Shin is a children's book author and student at Texas Christian University. She was inspired to write her first book after observing teaching styles in Oregon for students with disabilities. To date, Shin has published two books, "Kendall: A Story of a Young Boy With Autism," and "Naomi: A Story of a Young Girl With Osteogenesis Imperfecta."
"It is one thing for parents with kids who have disabilities to know how to care for them, but I believe that it is just as important for the kids who are with them every day to also be informed so that they can better understand why their classmate or friend may do things differently."
Parents and caregivers are encouraged to bring their children to this free, public event where Shin will read both books. Learn more and register here.
Additional events in The Harkin Institute Summer Author Series:
July 10: Heath Lee, narrative nonfiction writer and independent historian and curator
July 17: Richard Gergel, author and federal district court judge
Thank you to our presenters


Thank you to our sponsors


Address: 2429 University Avenue, Des Moines, IA 50311 Phone: 515-271-3623 Fax Number: 515-271-3631 Email: harkininstitute@drake.edu Office Hours: Monday to Friday 9 a.m. to 4 p.m.