Date: July 25th, 2022
Time: 11:00 A.M.- 12:00 P.M. (Central)
Location: Zoom Webinar
The 32nd anniversary of the Americans with Disabilities Act is July 26th; to celebrate, we are highlighting the lives and careers of four young professionals with disabilities who grew up as part of the "ADA Generation" and are working across different fields.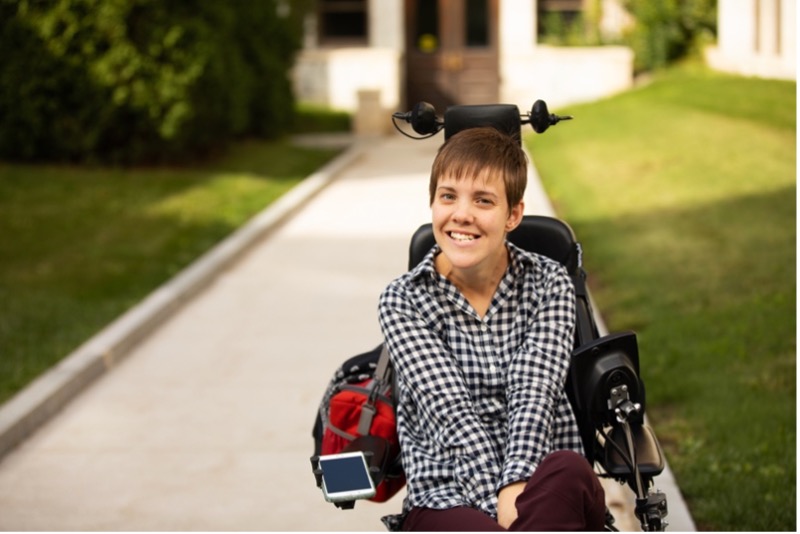 Jen Brooks
Postdoctoral Associate, Yan-Tan Institute
Jen Brooks received her Ph.D. in Sociology at Syracuse University with a specialization in disability. She joined the Yang-Tan Institute on Employment and Disability in September 2021 as a Postdoctoral Associate. Jen's research lies at the intersection of disability, intersectionality, and the labor market. Specifically, her research examines how certain status-based characteristics, such as race/ethnicity, gender, and disability type, intertwine with an individual's disability status to shape their labor market outcomes.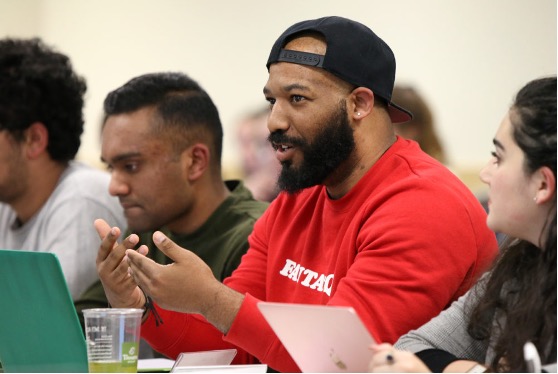 AJ Link
Policy Analyst, Autistic Self Advocacy Network
AJ Link (he/him) is openly autistic. He received his JD from The George Washington University Law School and his LL.M in Space Law at the University of Mississippi School of Law. He is the inaugural director of The Center for Air and Space Law Task Force on Inclusion, Diversity, and Equity in Aerospace and an adjunct professor of space law at Howard University School of Law. AJ is the Communications Director for Mission: AstroAccess and works as a research director for the Jus Ad Astra project. He serves as the Space Law and Policy Chair for Black in Astro and was the founding president of the National Disabled Law Students Association.
AJ is a policy analyst for the Autistic Self Advocacy Network. He has been actively involved with disability advocacy in the Washington, DC area and nationally within the United States. He serves on several advisory boards and steering committees that focus on disability advocacy and broader social justice movements.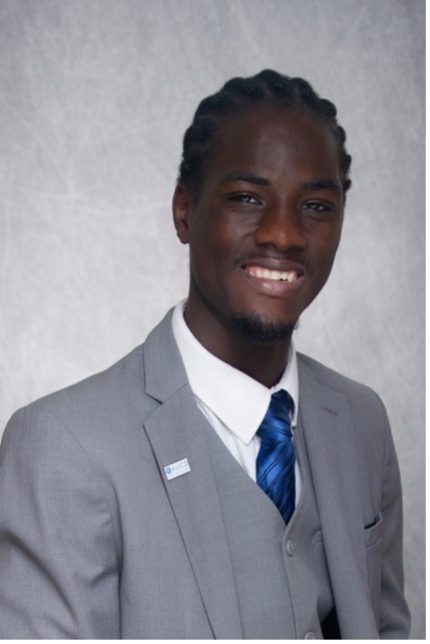 Edward Esbeck
Core Faculty for Self-Advocacy & Self-Advocacy Coordinator, Iowa UCEDD
Edward Esbeck serves as Core Faculty for Self-Advocacy and is a self-advocacy coordinator for Iowa's UCEDD. In the fall of 2017, Mr. Esbeck became ILEND's first self-advocacy trainee. Mr. Esbeck drafted a series of recommendations for improving curriculum accessibility and created a self-advocacy trainee handbook. As an ILEND MTT the following year, Mr. Esbeck mentored the new self-advocacy LTT, taught classes in partnership with the Iowa City Community School District and created a self-advocacy training video for CDD Transition Clinic patients. As a self-advocate, Mr. Esbeck became the first non-clinical ILEND trainee to win the prestigious Alfred Healy Leadership Award. He used funds from this award to travel to his native country, Uganda, where he shared his lived experience and taught classes about self-advocacy to families and students. In addition to serving as ILEND CF, Mr. Esbeck works on a variety of UCEDD projects related to health care, education, and transition. He is a member of the AUCD/LEND PWD Workgroup and active on many additional boards and councils including Access 2 Independence (Center for Independent Living) and Child Health Specialty Clinics Family Advisory Council.
Meg Shanks
Faculty and Program Assistant, International Development MA Program, Gallaudet University
Maegan "Meg" Shanks is a Faculty and Program Assistant for the MA Program in International Development (IDMA) at Gallaudet University in Washington DC, USA, developing and strengthening students' skills in project design and implementation for social change. Maegan is one of the faculty supporting the new Deaf and DiDRR Disaster and Emergency Planning (DEP) certificate program at Gallaudet University. Maegan is also PhD student in the School of International Service (SIS) at American University in Washington DC, USA, exploring her research topic in international education policy making and implementation angled around disability and development, language justice and intersectionality within the International Development field.